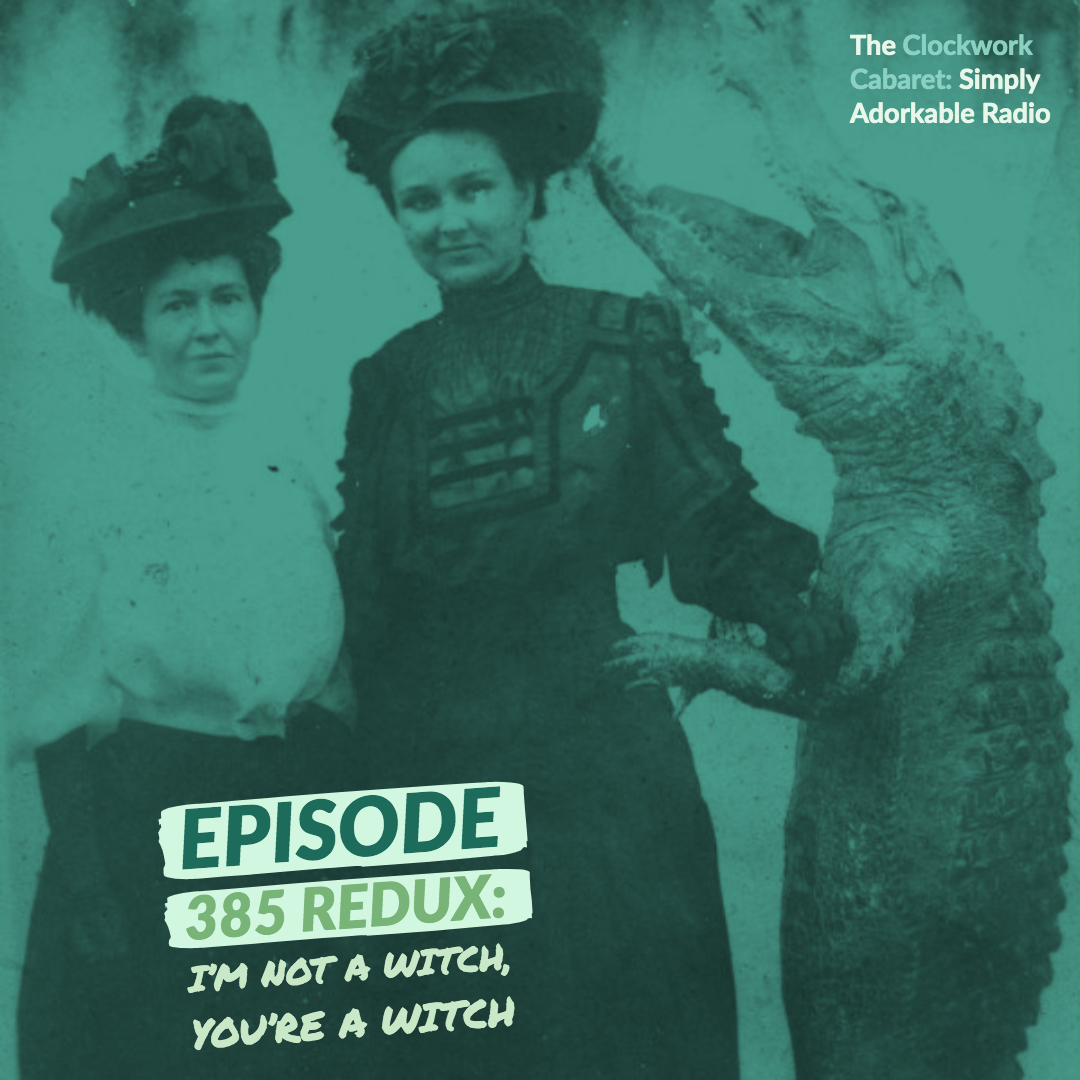 This episode originally aired on the 8th of April, 2016.
Hello sweeties! It seems the ladies are once again messing around with things they don't understand, like, fashion, manners, good eating habits... Oh, and the occult. - Poppy Meriwether, the clockwork assistant
04.08.16 playlist:
 DeVotchKa - Lunnaya Pogonka

Rasputina - This Little Piggy

Orkestra Obsolete - Blue Monday

Insomniac Folklore - For Certain Serpent-Servants and Sundry Other Unsavory Characters

Hellblinki - Don't go down to the woods tonight

Nathaniel Johnstone - Baba Yaga

16 Horsepower - Alone And Forsaken

The Magnificent Sevens - They Came From The Woods

The Bewitched - The Dark

Tiger Lillies - Wise

Fable Cry Onion - Grin

Marquis of Vaudeville - The Wild Lost

The Birthday Party - Deep In The Woods

Walter Sickert & The Army of Broken Toys - Baba Yaga

Circus Contraption - Wicked Fascinations

8in8 - I'll Be My Mirror
Logo: David Göbel
Produced by Agony Aunt Studios
Hosted by Emmett Davenport and Lady Attercop
Incidental music: No One Is Watching by DeVotchka
Want to contact us?
Email: clockworkcabaret@gmail.com
Twitter & Instagram: @clockwrkcabaret
Facebook: /clockworkcabaret
Play Now