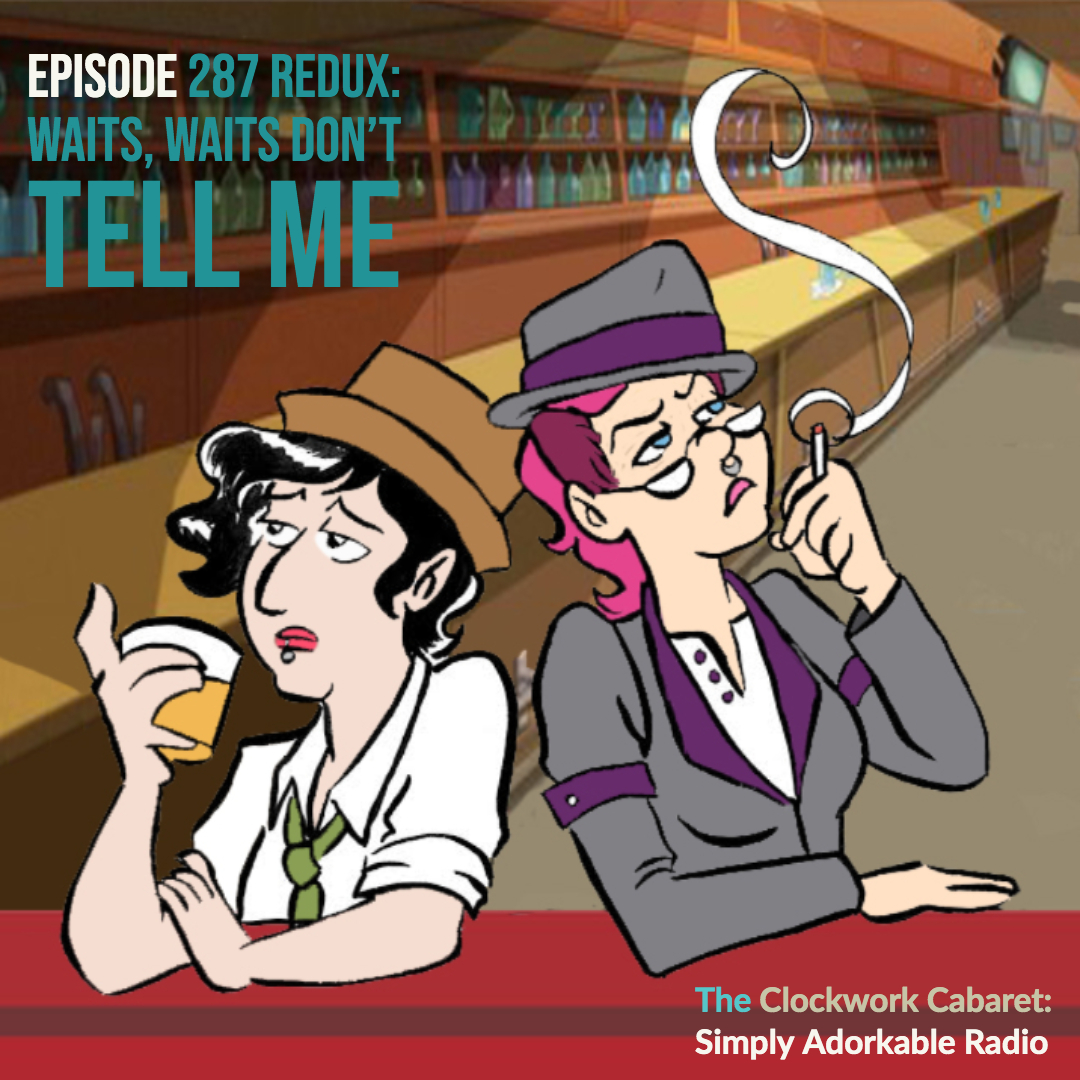 This episode originally aired on the 2nd of December, 2013.
Hello sweeties! This week's show is dedicated to one of Emmett and Lady Attercop's favorite musicians. Can you guess who it is? - Poppy, the clockwork assistant
12.02.13 playlist:
The Constellations - Step Right Up

Man Man - Oh, La Brea

Over The Rhine - Don't Wait For Tom

Screamin' Jay Hawkins - Whistlin' Past the Graveyard

Bat Country - Knockin' On My Coffin

Circus Contraption - Drunkard's Dream

Floyd Dixon - Blue Skies

Asylum Street Spankers - Right And Wrong

Ute Lemper - The Part You Throw Away

Jolie Holland - Mad Tom Of Bedlam

Professor Gall - The Unknown Artist

Grinderman - Go Tell The Woman

Neko Case - Christmas Card from a Hooker In Minneapolis
Logo: David Göbel
Produced by Agony Aunt Studios
Hosted by Emmett Davenport and Lady Attercop
Incidental music: Intro by Birdseatbaby
Want to contact us?
Email: clockworkcabaret@gmail.com
Twitter & Instagram: @clockwrkcabaret
Facebook: /clockworkcabaret
Play Now