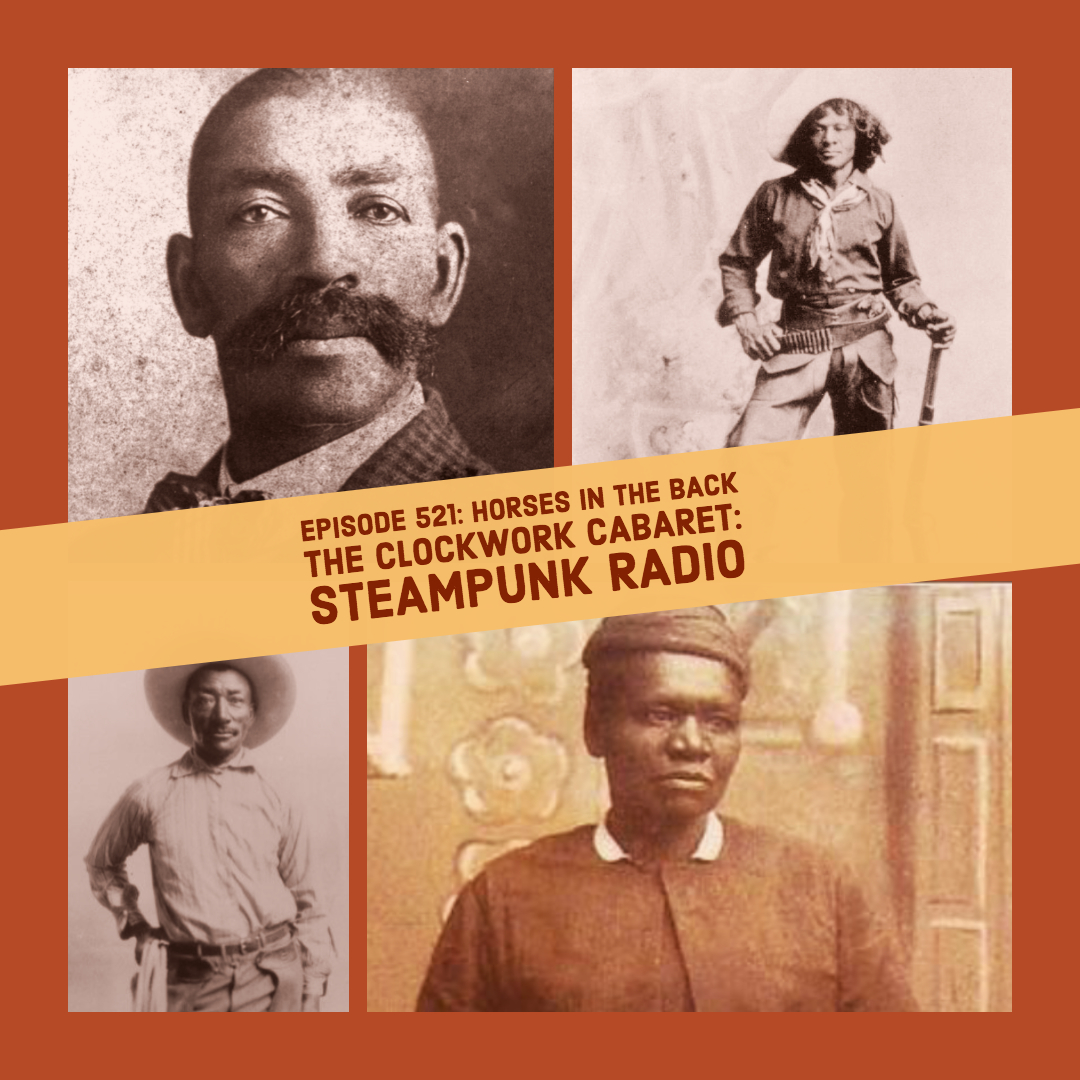 Hello sweeties! This week, we find the ladies delving into some of the folks who helped to pioneer, rustle, rope and tame the Old West, specifically, the Black Cowboys. Wow, I managed to say all of that without once cracking a joke... I'm scared, too. - Poppy, the clockwork assistant
05.31.19 playlist:
John Morris & Mel Brooks - Blazing Saddles

The Sons of the Pioneers - Tumbling Tumbleweeds

Roy Rogers - Home On The Range

Etta Baker & Taj Mahal - John Henry

Sister Rosetta Tharpe - This Train

DeFord Bailey - Ice Water Blues

Kaia Kater - Canyonland

The Two Man Gentlemen Band - The War Of Northern Aggression

Buck Owens - Act Naturally

Nat "King" Cole & Stubby Kaye - The Ballad of Cat Ballou

Coffey Anderson - Your New Boyfriend (Acoustic version)

Aaron Neville & Trisha Yearwood - I Fall To Pieces

Tina Turner - The Bayou Song

George Jones & B.B. King - Patches

Charley Pride - Busted

Marty Stuart & The Staple Singers - The Weight

Francine Reed - Trouble In Mind

Ray Charles - Hey, Good Lookin'

Gangstagrass - Barnburning (feat. R-Son, Dolio The Sleuth & Megan Jean)

Lil Nas X - Old Town Road (feat. Billy Ray Cyrus) [Remix]

Dru Hill, Will Smith & Kool Mo Dee - Wild Wild West 
Logo: David Göbel
Produced by Agony Aunt Studios
Hosted by Emmett Davenport and Lady Attercop
Incidental music: Breaking Out (The Cowboy Escapes) by Daniel Pemberton
Want to contact us?
Email: clockworkcabaret@gmail.com
Twitter & Instagram: @clockwrkcabaret
Facebook: /clockworkcabaret
Play Now