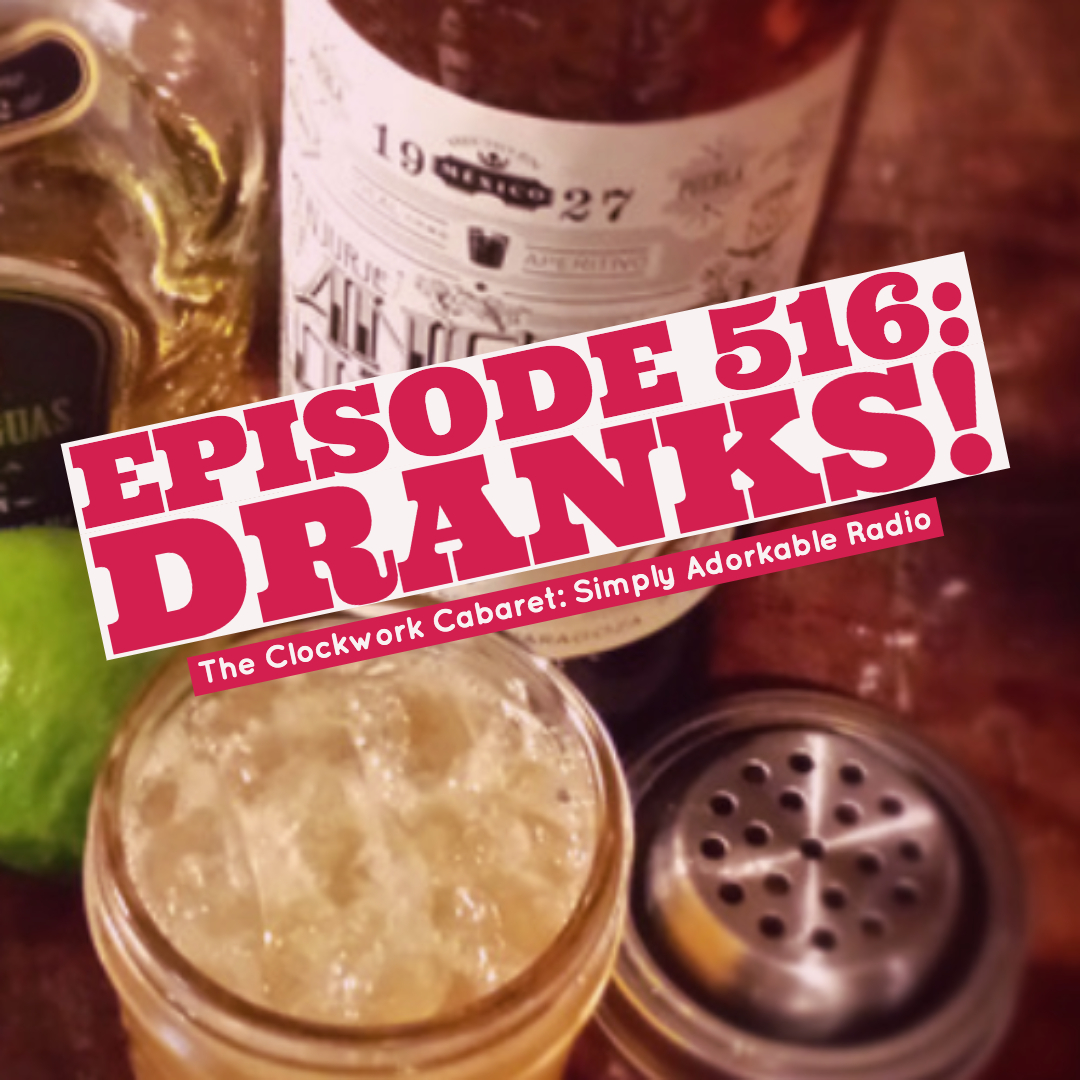 Hello sweeties! The Margarita is one of the most popular cocktails in North America—for good reason... why people listen to this show is, of course, one of life's great mysteries. And, now on with the show. - Poppy, the clockwork assistant 
04.26.19 playlist:
Drink Me - Happy Hour

Janet Klein - You're the Cream In My Coffee

Eartha Kitt - Lilac Wine

Tom Waits - Warm Beer And Cold Women

Asylum Street Spankers - D.R.I.N.K.

Walter Sickert & The Army of Broken Toys - The Piano Has Been Drinking

Luminescent Orchestrii - Tea

Thomas Benjamin Wild Esq - I Can't Drink Cider Anymore

Golem - Vodka Is Poison

Puerto Muerto - Blood Red Wine

Mad Tea Party - Polly Put the Kettle On

Truckstop Honeymoon - No Beer On Sunday

The Careless Lovers - Black Coffee

The Two Man Gentlemen Band - Fancy Beer

Bryce Pinkham, Jefferson Mays & Catherine Walker - Poison in My Pocket

Beverly Kenney - Tea for Two

Caro Emerald - Liquid Lunch

Madness - Time for Tea

Biscuithead & the Biscuit Badgers - The Tea's Made
Logo: David Göbel
Produced by Agony Aunt Studios ; Sponsored by Davenport's Café Diem
Hosted by Emmett Davenport and Lady Attercop
Incidental music: The Last Drink by Daniel Pemberton
Want to contact us?
Email: clockworkcabaret@gmail.com
Twitter & Instagram: @clockwrkcabaret
Facebook: /clockworkcabaret
Play Now