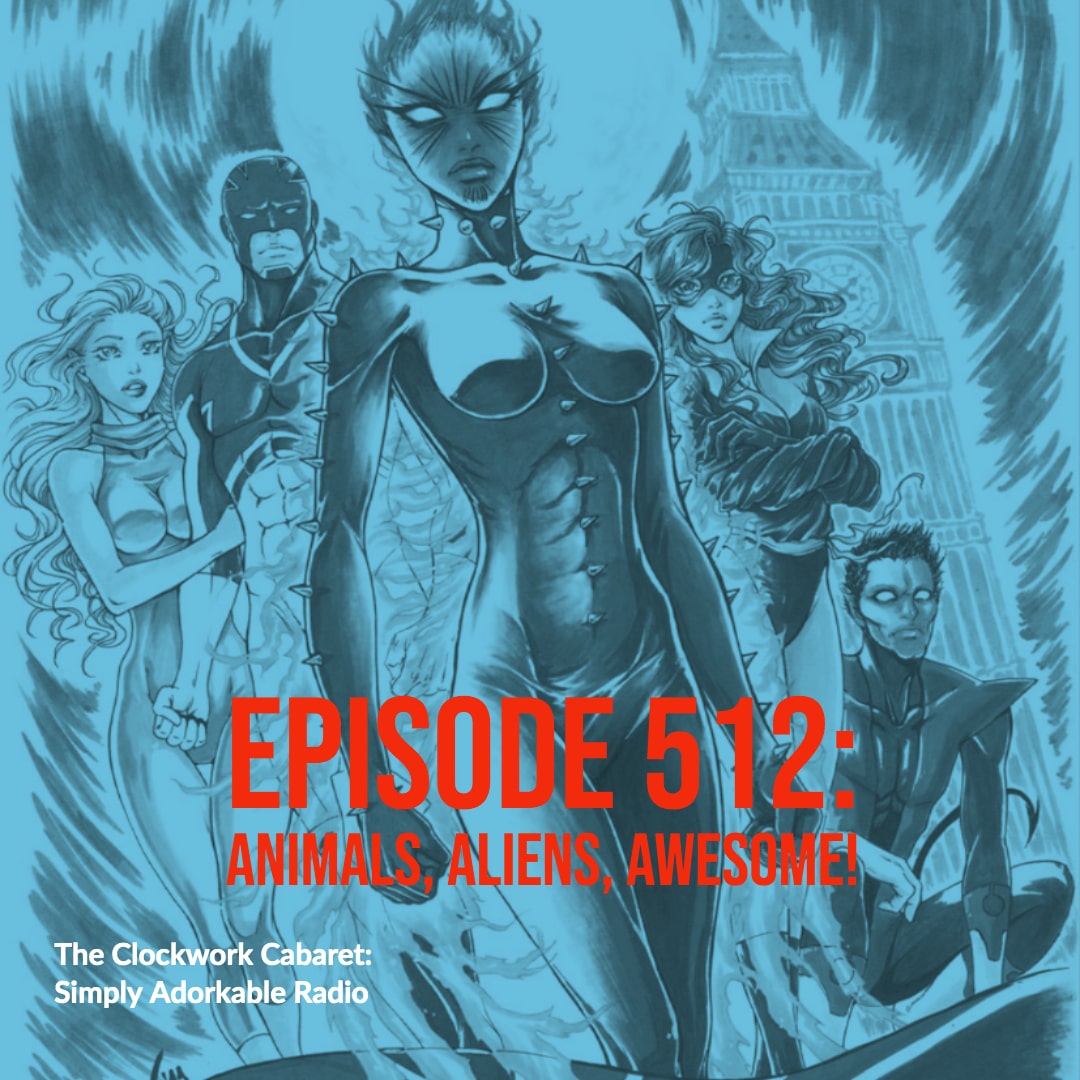 Hello, sweeties! The ladies are exploring the world of Excalibur... the comic book, not the sword. 
03.29.19 playlist:
London Symphony Orchestra & Richard Hickox - Carmina Burana: I. O Fortuna

Lucia Popp - Queen of the Night Aria

Temposhark - Don't Mess With Me

Feist - Intuition

The Magnetic Fields - Queen Of The Savages

Robbie Williams & Jonathan Wilkes - Me And My Shadow

ABBA - Super Trouper

Cyndi Lauper - One Track Mind

Fine Young Cannibals - She Drives Me Crazy

Lemming Malloy - The Curse Of Greyface

The Last Shadow Puppets - Separate and Ever Deadly

Shawn Lee's Ping Pog Orchestra - Let Me Blow Your Mind

Professor Elemental - I'm British

Man Man - Shameless

Scissor Sisters - I Can't Decide

Weezer - In the Garage
Logo: David Göbel
Produced by Agony Aunt Studios
Hosted by Emmett Davenport and Lady Attercop
Incidental music: A Beautiful Day by Todrick Hall
Want to contact us?
Email: clockworkcabaret@gmail.com
Twitter & Instagram: @clockwrkcabaret
Facebook: /clockworkcabaret
Play Now