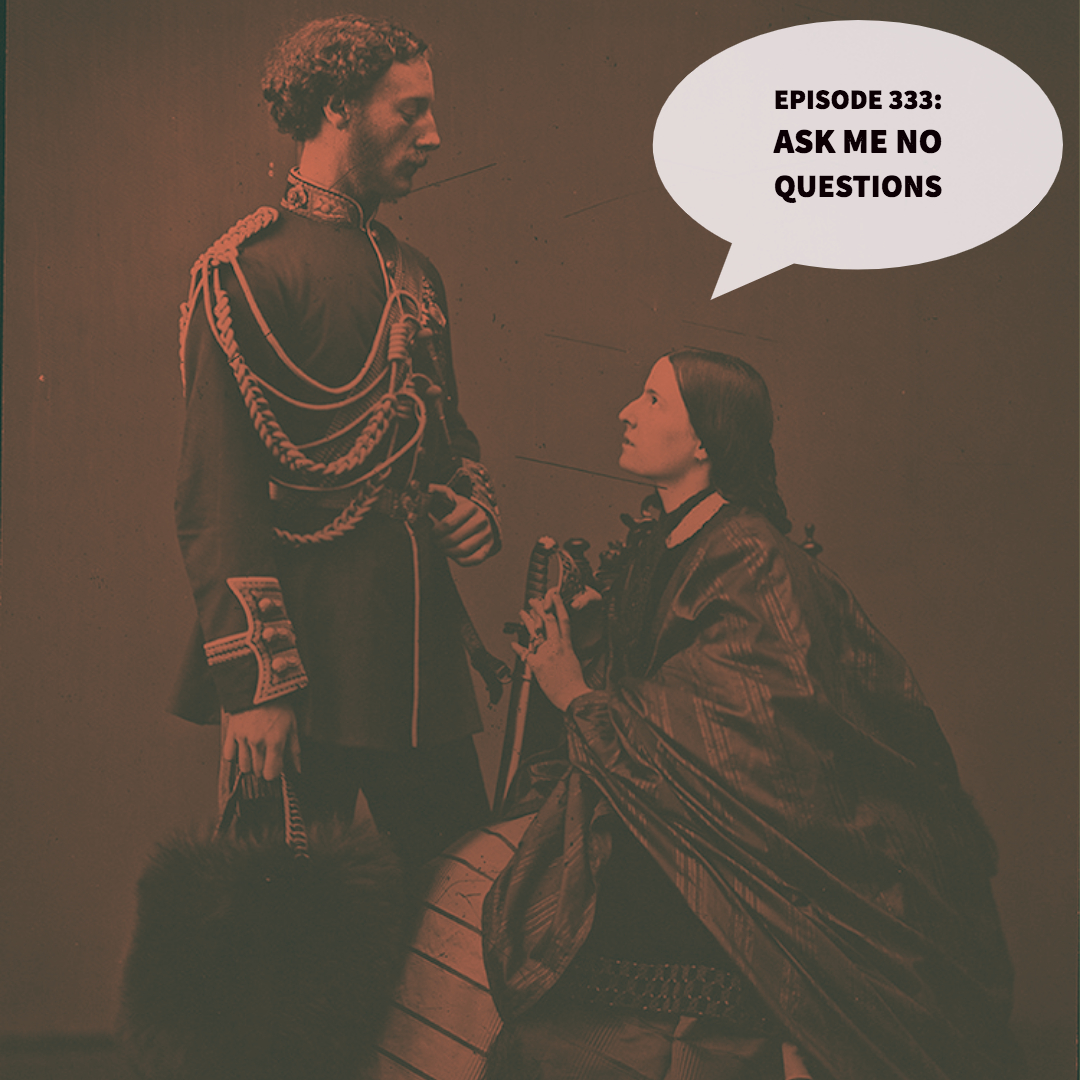 Hello sweeties! I think Dorothy Parker said it best in her poem, 'Interview'.
The ladies men admire, I've heard,
Would shudder at a wicked word.
Their candle gives a single light;
They'd rather stay at home at night.
They do not keep awake till three,
They never sanction the impure,
Nor recognize an overture.
They shrink from powders and from paints ...
So far, I've had no complaints.
Happy New Year, everyone! - Poppy, the clockwork assistant
Shirley Jones - What's the Use of Wonderin' [Carousel]
Asylum Street Spankers - What Are You Doing New Year's Eve? [A Christmas Spanking]
Antony & The Johnsons - What Can I Do? [I Am A Bird Now]
Tiger Lillies - Why (Mackie's Childhood Song) [Two Penny Opera]
Robbie Williams & Jon Lovitz - Well, Did You Evah? [Swing When You're Winning]
Rasputina - Why Don't You Do Right? [Thanks For The Ether]
Walter Sickert & The Army of Broken Toys - Where Have You Gone? [Toys of Future Past]
Paul Roland - What Will Become Of Me? [Grimm]
Tom Waits - What Keeps Mankind Alive? [Lost In The Stars: The Music Of Kurt Weill]
Confabulation of Gentry - Doctor Whom? [Tales from the Airship]
Mad Tea Party - Who Built the Ark? [Flying Saucers]
Parlor Tricks - Was I? [Was I Drunk? ...and Other Love Songs EP]
Danbert Nobacon - What Was That? [The Library Book of the World]
Groucho Marx - Whatever It Is, I'm Against It [Horse Feathers]
The Thompson Twins - Who Wants To Be A Millionaire? [Red Hot + Blue: A Tribute To Cole Porter]
The Correspondents - What's Happened to Soho? [What's Happened To Soho? EP]
Ingrid Lucia - When Does the Party End [Midnight Rendezvous]
Sammy Davis Jr. - Please Don't Talk About Me When I'm Gone [Ultra-Lounge, Vol. 5: Wild Cool & Swingin]
Incidental music: BeirutLogo: David Göbel, bulletride.de
Produced by the Clockwork Cabaret. Hosted by Emmett Davenport & Lady Attercop. 
More Info: clockworkcabaret.com, and follow @clockwrkcabaret on Twitter or Facebook.
Play Now