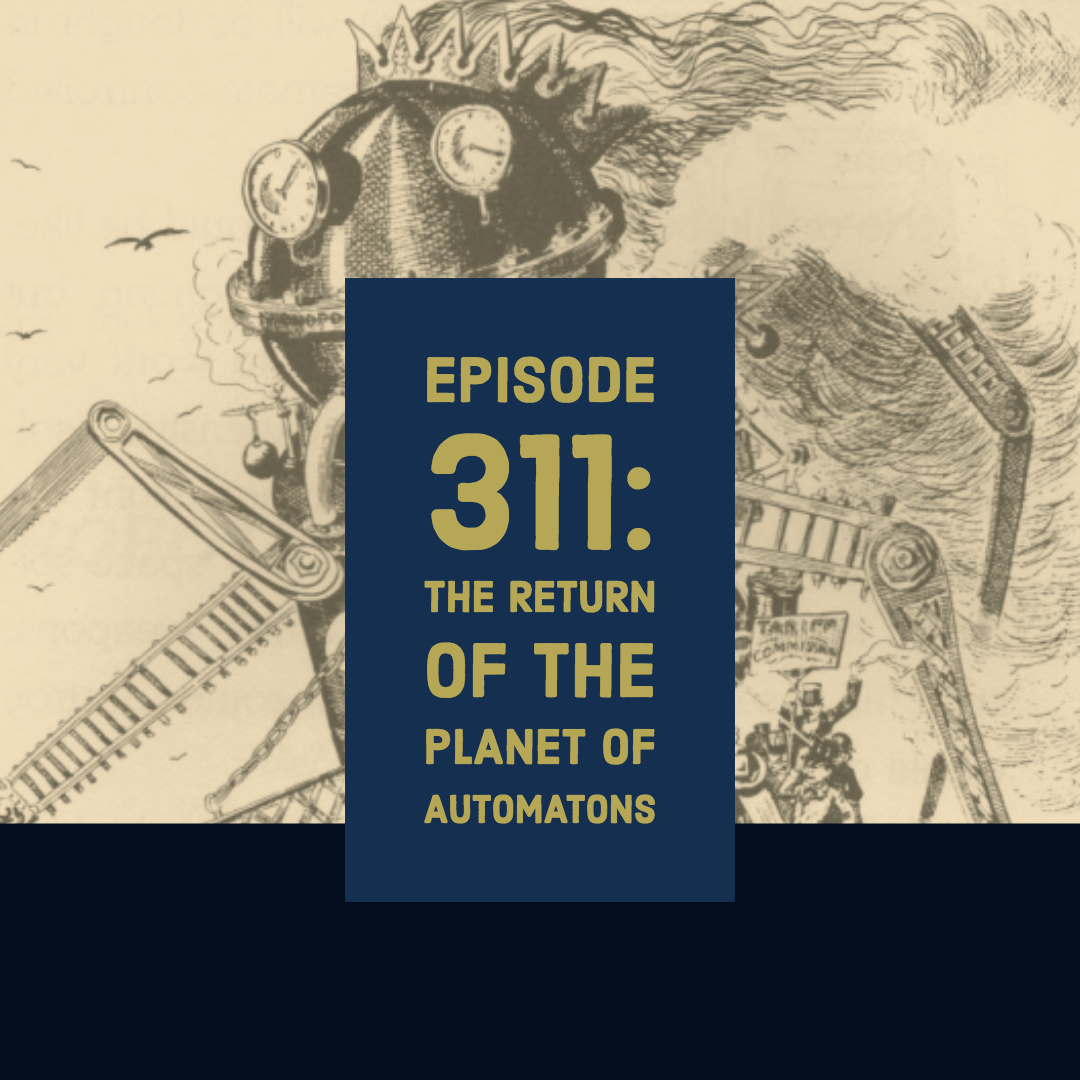 Automatons! Automatons! Everywhere automatons!
05.26.14 playlist:
A.C. Newman - Take On Me [Sweetheart]
Walter Sickert & The Army of Broken Toys - WE DON'T NEED NO HUMANS [Ruined Your Childhood]
CocoRosie - Not For Sale [La Maison de Mon Reve]
Tom Waits - Earth Died Screaming [Bone Machine]
Lothar & the Hand People - Machines [Presenting...]
Public Image Ltd. - The order Of death [HARDWARE]
Dr. Steel - Planet X Marks the Spot [People of Earth]
Devo - Jocko Homo [Jocko Homo Single]
They Might Be Giants - Robot Parade [Dial-A-Song: 20 Years of They Might Be Giants]
Marquis of Vaudeville - Bright Star Hope [The Great Promenade of Fools & Ghosts]
The Clumsy Lovers - Monumental Stupidity [Barnburner]
Madness - Forever Young [The Liberty Of Norton Folgate]
The Puppini Sisters - I Will Survive [Betcha Bottom Dollar]
Tripod - Ashes to Ashes - Space Oddity [Live]
Rufus Wainwright - Rules and Regulations [Release the Stars]
Electric Six - Danger! High Voltage (with Jack White) [2002]
Logo: David Göbel, bulletride.de
Produced by the Clockwork Cabaret. Hosted by Emmett Davenport & Lady Attercop. 
More Info: clockworkcabaret.com, and follow @clockwrkcabaret on Twitter or Facebook.
Play Now