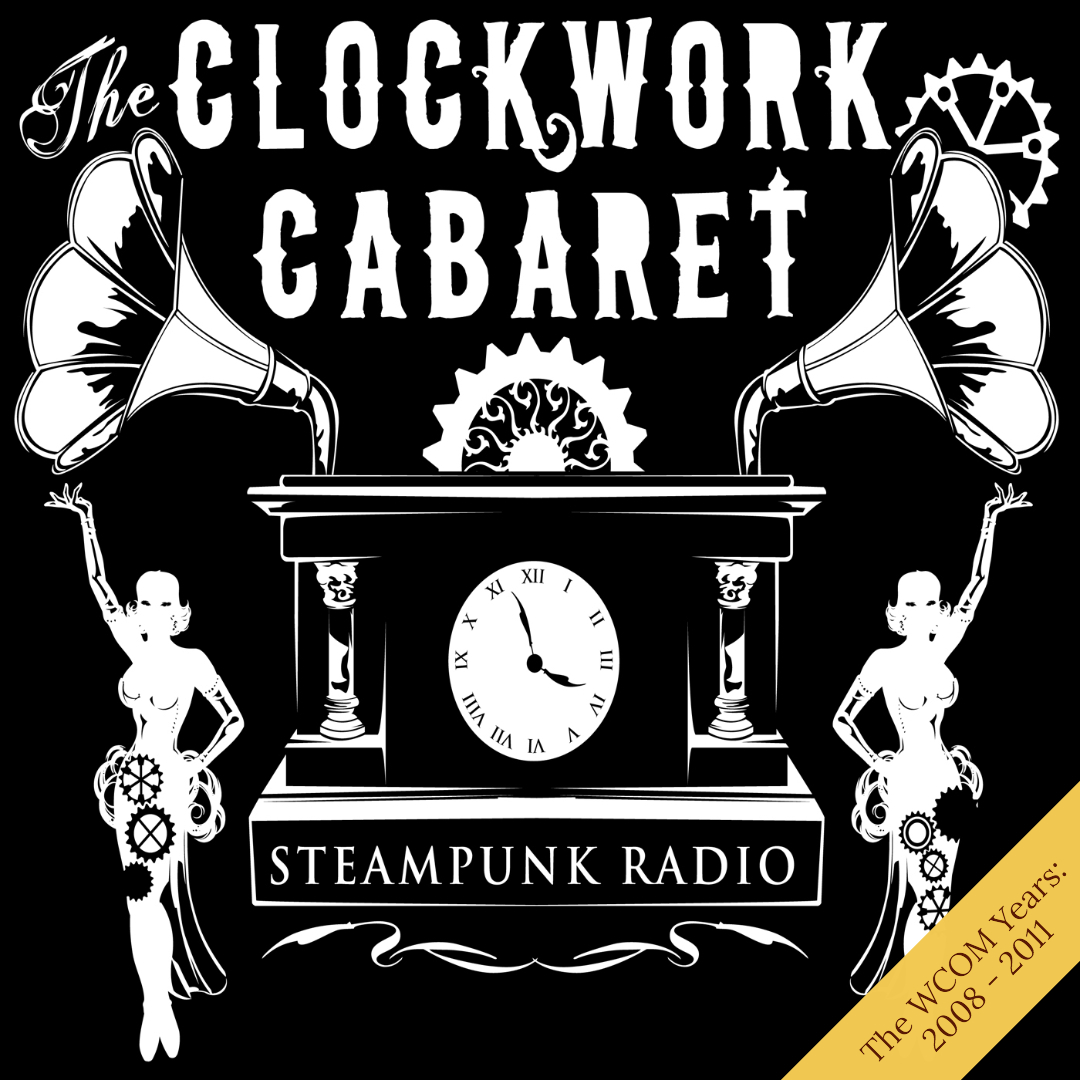 Tonight the sisters say their farewells to WCOM 103.5 FM Carrboro/Chapel Hill. Stay tuned next week for a new chapter in the exciting adventures of The Clockwork Cabaret.
11.28.11 playlist:
Aimee Mann - One

Beirut - The Gulag Orchester

Grey DeLisle - Bohemian Rhapsody

The Damned - In Dulce Decorum

Uncle Leon & the Alibis - Baby Got Back

Gogol Bordello - Start Wearing Purple

Steam Powered Giraffe - Clockwork Vaudeville

Amanda Palmer - Runs in the Family

Hellblinki - Don't Go Down to the Woods

Thomas Dolby - She Blinded Me With Science

T-Rex - Dandy in the Underworld

Eric McFadden - Womanizer

Cher - Gypsies, Tramps & Thieves

Electric Light Orchestra - Mister Blue Sky

Falco - Rock Me Amadeus

Rasputina - Cage in a Cave

Jolie Holland - Gold & Yellow

Vyvian Long - Seven Nation Army

Flogging Molly - Sentimental Johnny

Tom Waits - Hang on St. Christopher

David Bowie - Magic Dance

Tripod - Gonna Make You Happy Tonight
Guests: Lady Attercop & Mister Ducky
Logo: David Göbel, bulletride.de
Produced by the Clockwork Cabaret. Hosted by Emmett & Mingan Davenport.
More Info: clockworkcabaret.com, and follow @clockwrkcabaret on Twitter or Facebook.
Play Now