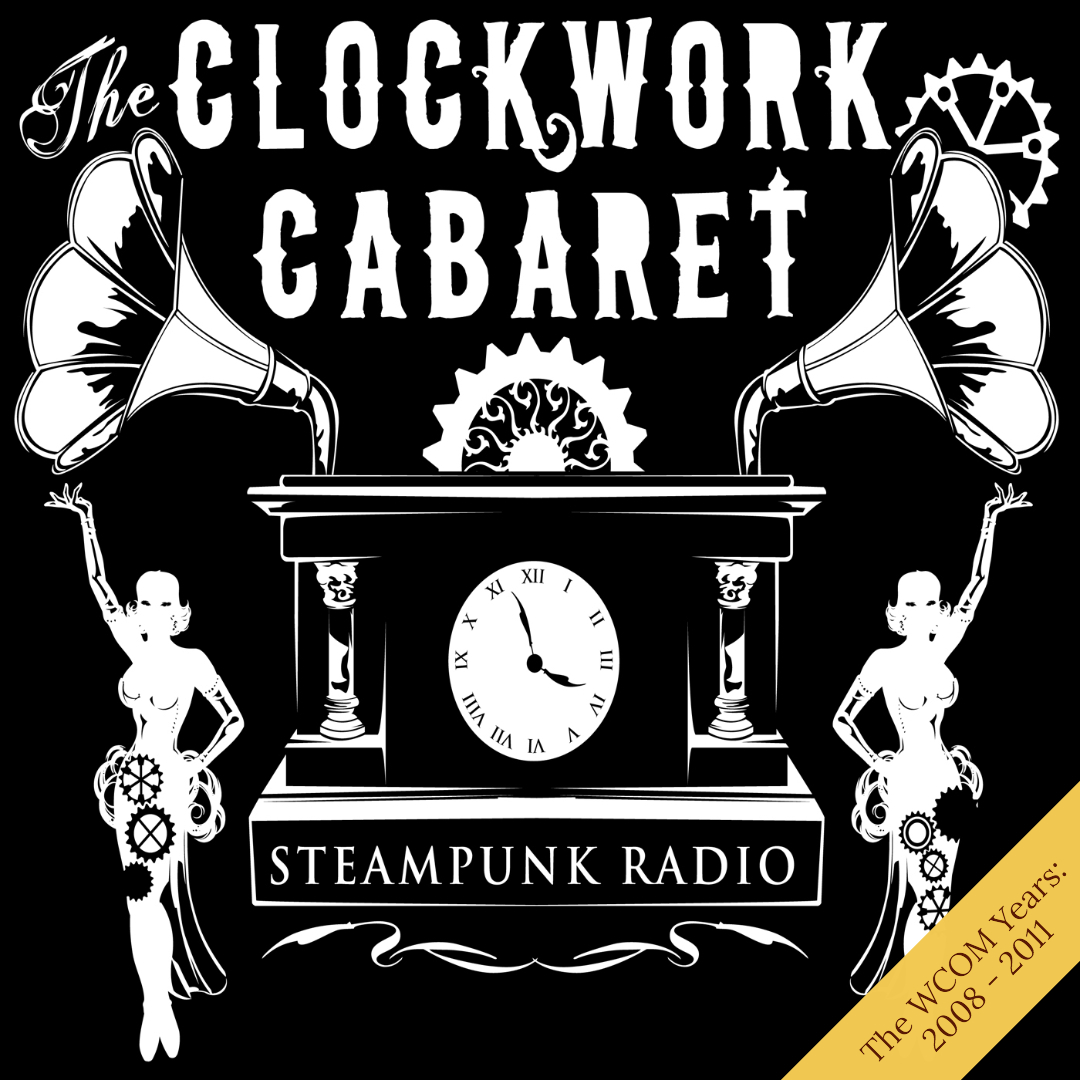 The sisters are excited about the approach of Halloween, so excited in fact, they once again forgot to lock up the airship... they soon discover that the Ducole Company have slipped aboard to amuse & distract.
10.24.11 playlist:
Unextraordinary Gentlemen - Goodbye 1870s

Caro Emerald - Back It Up

Tape Five - Pantaloons

CocoRosie - Fairy Paradise

The Unicorns - Ghost Mountain

The Tenth Stage - Cinderella's Revenge

Cher - Gypsy, Tramps & Thieves

The Eels - Railroad Man

Tom Waits - God's Away On Business

Dandelion Junk Queens - Scumbag's Courtship

M. Ward - Dead Man

Beat Circus - Delirium Tremens

Pete Molinari - I Don't Like The Man That I Am

The Dead Brothers - Somewhere Between Dog & Wolf

Morella & the Wheels Of If - Vincent

The Divine Comedy - The Happy Goth

Thoushaltnot - If I Only Were A Goth

Harry Connick, jr - If I Only Had A Brain

The Head & Heart - Cats & Dogs

Eric McFadden - Edgar Allan Polka

Hugo - 99 Problems

Walter Sickert & the Army of Broken Toys - Heroin Pig

Elvis Costello - Let's Misbehave

Professor Elemental - Animal Magic

Tiger Lillies - Learned Pig

Rufus Wainwright - Oh What A World

8in8 - The Problem With Saints

Crystal Bright & the Silver Hands - Without A Hat

Squirrel Nut Zippers - Got My Own Thing Now

The Smiths - Cemetary Gates
Logo: David Göbel, bulletride.de
Produced by the Clockwork Cabaret. Hosted by Emmett & Mingan Davenport.
More Info: clockworkcabaret.com, and follow @clockwrkcabaret on Twitter or Facebook.
Play Now