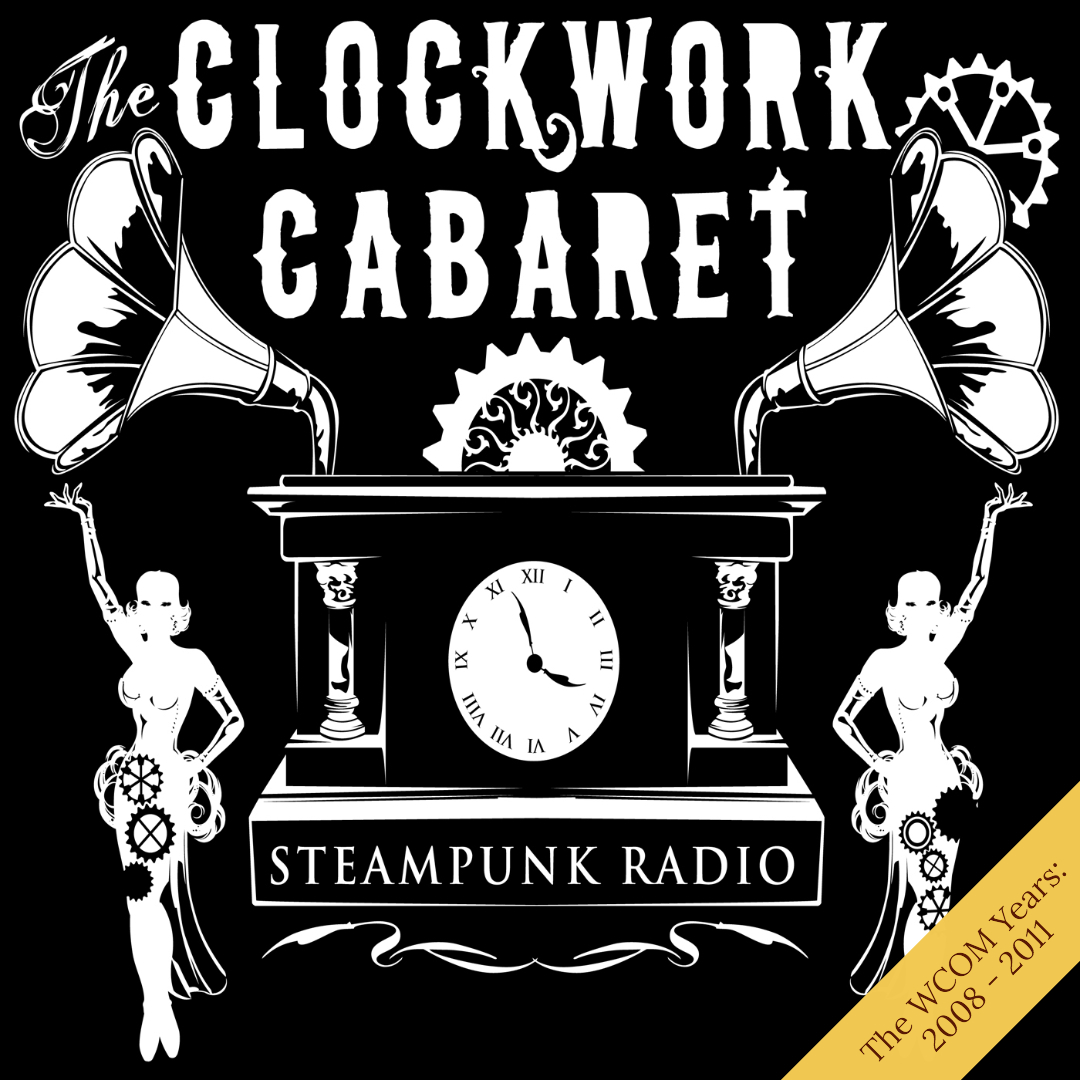 Mingan is overwhelmingly giddy by the very late birthday present that Emmett finally gave to her.
09.26.11 playlist:
Squirrel Nut Zippers - Stop, Drop & Roll

Queen - March of the Black Queen

Decemberists - I Was Meant for the Stage

Scarring Party - Everything I Touched Caught Fire

Tim Scott - Fabletown

Asylum Street Spankers - Cakewalk

Denver Gentlemen - Vulture Girl

Eli August - I Did Not Leave the Door Ajar

Crystal Bright & the Silver Hands - Without a Hat

Not Waving But Drowning - Thanks a lot, Lancelot!

Split Lip Rayfield - Hobo Lovesong

Over the Rhine - Don't Wait for Tom

Tiger Lillies - The Weeping Chandelier

Drowning Lovers - Kill Her

April Smith & the Great Picture Show - Drop Dead Gorgeous

Adam Ant - Kings of the Wild Frontier

Lonesome Wyatt & the Holy Spooks - All I Can See R Bones

Man Man - Hurly Burly

Neutral Milk Hotel - In the Aeroplane Over the Sea

Rasputina - Momma Was an Opium Smoker

Unextraordinary Gentlemen - Goodbye 1870s

Puppini Sisters - Walk Like An Egyptian

Modest Mouse - Float On

Caravan Palace - Lazy Place

Nicole Kidman - Sparkling Diamonds (from 'Moulin Rouge')
Logo: David Göbel, bulletride.de
Produced by the Clockwork Cabaret. Hosted by Emmett & Mingan Davenport.
More Info: clockworkcabaret.com, and follow @clockwrkcabaret on Twitter or Facebook.
Play Now