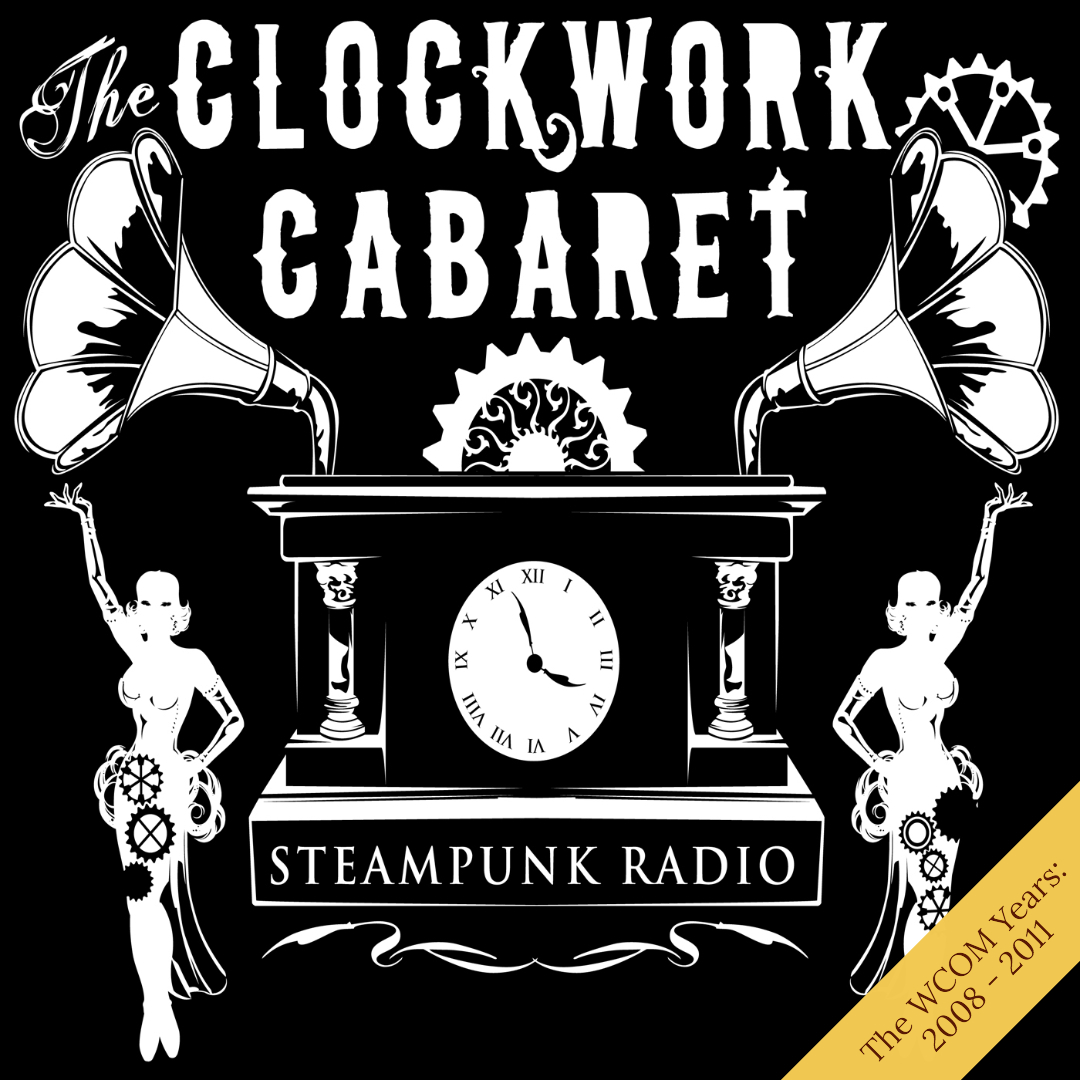 Mister Phineas P. Moneyload arrives aboard the Calpurnia bearing a heaping armload of sugar confections and promptly feeds the sisters with it. WARNING! Mister Moneyload on sugar is even louder than regular Mister Moneyload.
08.29.11 playlist:
KatzKab - Join Us

Biscuithead & the Biscuit Badgers - The Custard Song

Rasputina - Gingerbread Coffin

Curtis Eller - Sugar for Horses

Escape the Clouds - Into the Light (featuring Eli August)

Choinure Boys - Ain't Got Nobody

The Comas - The Science of your Mind

Neko Case - That Teenage Feeling

Shilpa Ray & her Happy Hookers - Dames a Dime a Dozen

Beats Antique - Roustabout

Mad Tea Party - Like a Monkey Likes Coconuts

Rolf Harris - Maxmillian Mouse

Circus Contraptions - The Odditorium

Magnetic Fields - I Wish I Had An Evil Twin

Virginia O'Brien - Life Upon the Wicked Stage (from 'Til the Clouds Roll By)

Cab Calloway - The Mooch

Over the Rhine - Trouble

Betty Hutton - Doctor, Lawyer, Indian Chief

Louis Bellson - It Don't Mean A Thing

Crystal Bright & the Silver Hands - Lollipop

Leon Russell - Tightrope

Mumford & Sons - Little Lion Man

Steam Powered Giraffe - Clockwork Vaudeville

Shirley Temple - Animal Crackers in My Soup

Bakelite 78 - Aurora Ave Motel

Not Waving But Drowning - Long Short Walk

Tiger Lillies - Rollup

Tom Waits - A Good Man Is Hard to Find
Logo: David Göbel, bulletride.de
Produced by the Clockwork Cabaret. Hosted by Emmett & Mingan Davenport.
More Info: clockworkcabaret.com, and follow @clockwrkcabaret on Twitter or Facebook.
Play Now