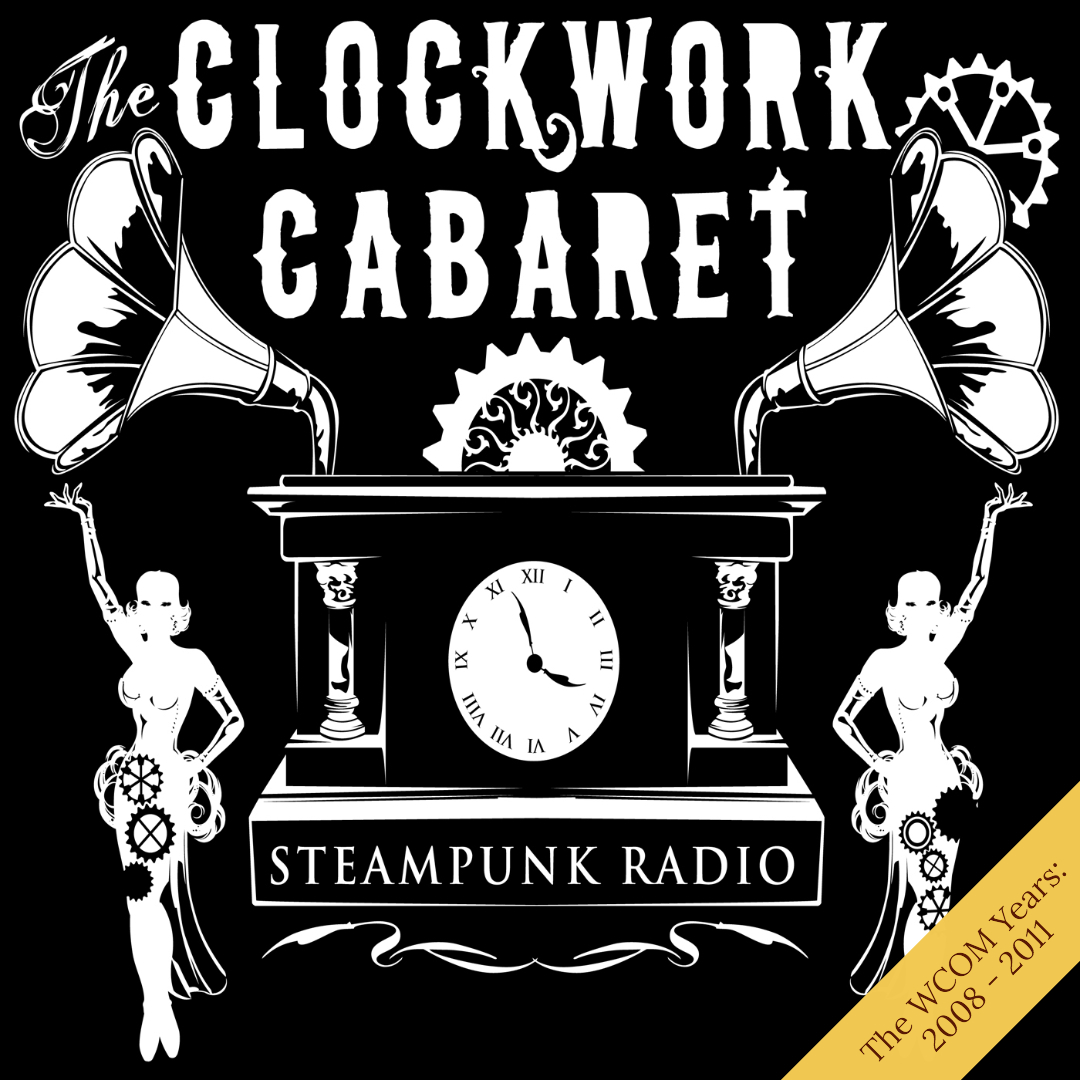 The sisters have had quite a day, everything that could break down aboard the Calpurnia has, much to the chagrin of Emmett & Mingan. Could there be saboteurs aboard the ship? Has CLANNG figured out a way to cripple their show at a distance? Did all of the warranties run out on all of their equipment at once? Where's Klaude and her trusty spanner when you need her!?!
07.25.11 playlist:
Joanna Newsom - On A Good Day

Jolie Holland - Crazy Dreams

Over the Rhine - Trouble

Danbert Nobacon - Fossil Cigarette Burns

Curtis Eller - Save Me Joe Louis

Ukelele Loki & His Gadabout Orchestra - Change Your Name

Eli August - Train Derail

U2 - Love Is Blindness

Unextraordinary Gentlemen - Open Arms, Empty Air

Sheena McGuire - Evil Laugh

The Dresden Dolls - Mandy Goes to Med School

Idyllics - I Think It's Gonna Rain

Tom Waits - The Black Rider

Kormac - Join Together

Pink Martini - Que Cera Cera?

Ute Lemper - Little Water Song

Dex Romweber Duo - Death of Me

Two Man Gentlemen Band - Unicycle Blues

The Scarring Party - Leslie Ann Merrimac

Johnny Cash - One Piece at a Time

Split Lip Rayfield - The Price of Necromancy

Madness - Lola

Grinderman - Go Tell the Women

T-Bone Burnett - Zombieland

Concrete Blonde - Little Wing

Flogging Molly - Worst Day Since Yesterday
Logo: David Göbel, bulletride.de
Produced by the Clockwork Cabaret. Hosted by Emmett & Mingan Davenport.
More Info: clockworkcabaret.com, and follow @clockwrkcabaret on Twitter or Facebook.
Play Now