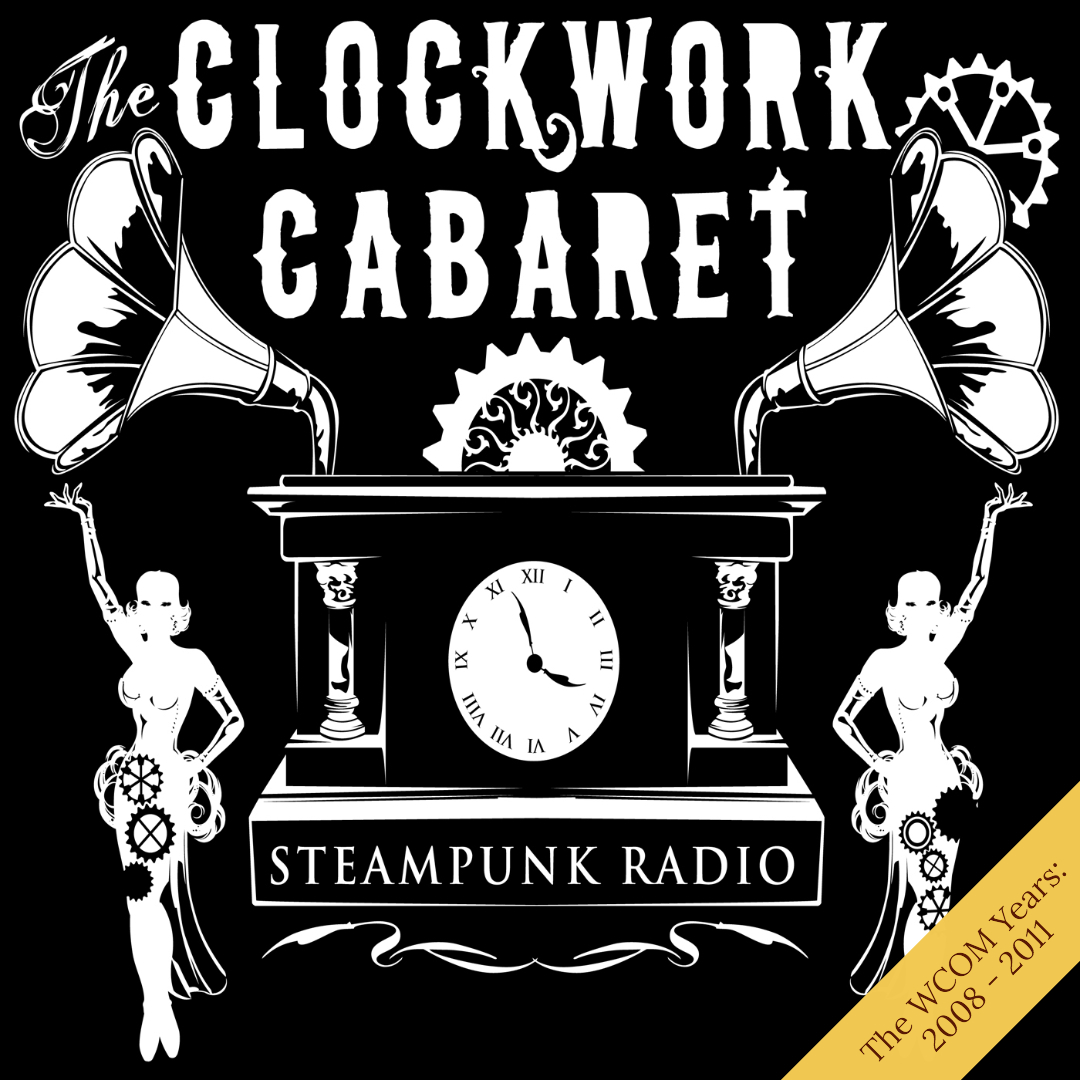 Tonight's show marks the third year of The Clockwork Cabaret & we couldn't be happier. The sisters celebrate by playing some of their favorite songs and are filled with general giddiness.
01.24.11 playlist:
Voltaire - Happy Birthday (My Olde Friende)

The Gypsy Nomads - Happy Madness

Anthony & the Johnsons - You Are My Sister

The Puppini Sisters - Sisters

The Ditty Bops - Sister Kate

The Real Tuesday Weld - Cloud Cuckooland

Two Man Gentlemen Band - Let's Make A Sandwich

Mad Tea Party - Box of Kittens

Bat For Lashes - Seal Jubilee

Why Are We Building Such A Big Ship? - Release the Kraken

The Decemberists - The Mariner's Revenge Song

Squirrel Nut Zippers - The Kraken

The Harlem James Gang - My Strut is Incredible

Adam Ant - Goody Two Shoes

Gogol Bordello - Start Wearing Purple

Dr Steel - Back & Forth

April Smith & the Great Picture Show - Wow & Flutter

Max Raabe & the Palast Orchester - Tainted Love

M. Ward - Let's Dance

Count Zero - Golden Years

Revue Noir - Rock n' Roll Suicide

The Watson Twins - Just Like Heaven

The Tiger Lillies - Gin

Nick Cave & the Bad Seeds - Rye Whiskey

Tom Waits - The Piano Has Been Drinking

The Magnificent Seven - The Last Waltz
Logo: David Göbel, bulletride.de
Produced by the Clockwork Cabaret. Hosted by Emmett & Mingan Davenport.
More Info: clockworkcabaret.com, and follow @clockwrkcabaret on Twitter or Facebook.
Play Now