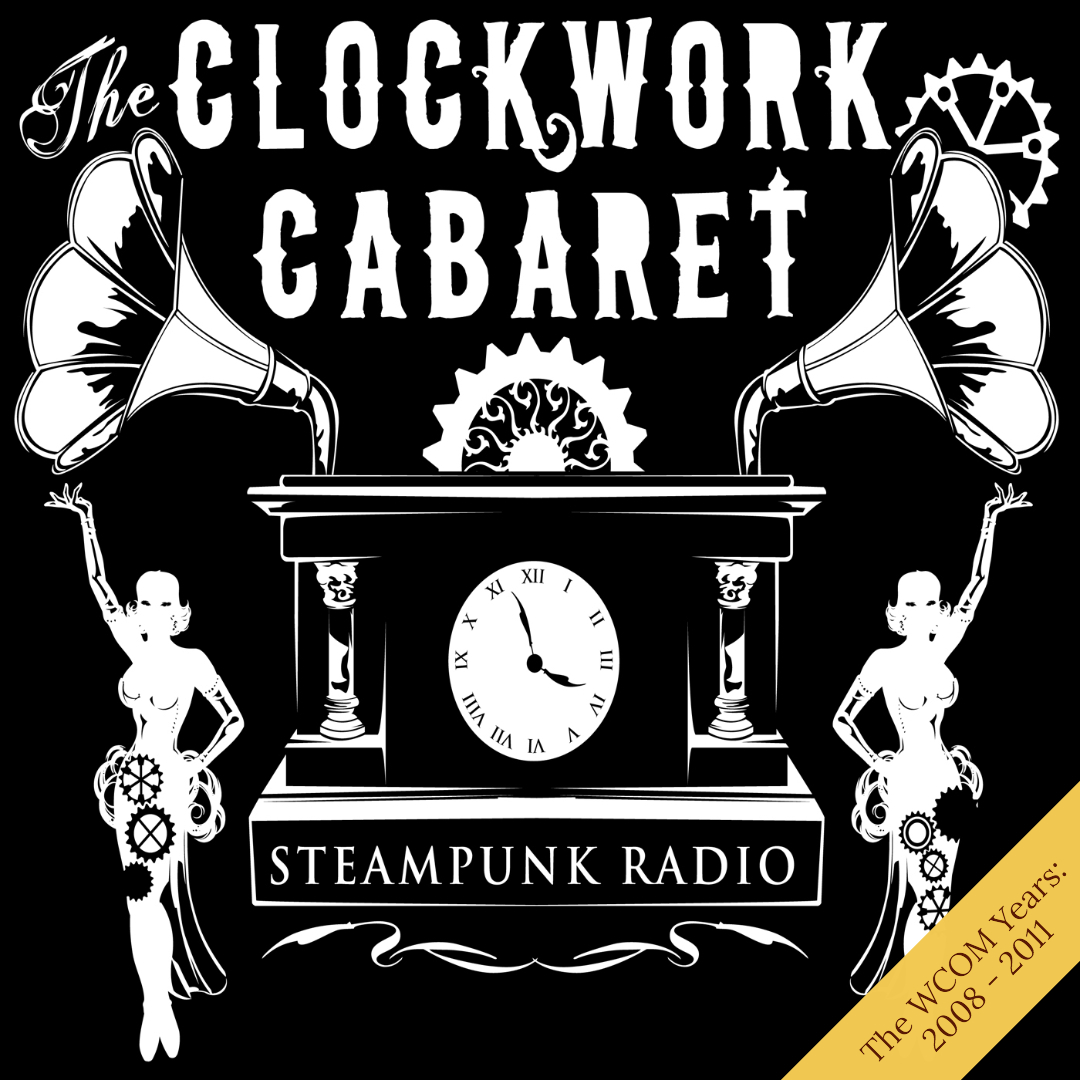 The sisters are attempting to overcome their post-holiday malaise with music, there appears to be visitors aboard the Calpurnia or possibly it's ghosts... The sisters investigate.
12.27.10 playlist:
Tom Waits - Chocolate Jesus

The Real Tuesday Weld - Cloud Cuckooland

The Avalanches - Frontier Psychiatrist

Man Man - Van Helsing Boombox

Unextraordinary Gentlemen - Ants Under Glass

The Damned - History of the World Part 1

Leon Russell - Tightrope

The Cog Is Dead - I Want Only You

Madness - The Liberty of Norton Folgate

Over the Rhine - Who'm I Kiddin' But Me?

A Band Called Horse - Truck Song

Luminescent Orchestrii - Tea

April Smith & the Great Picture Show - Bright White Jacket

Eric McFadden - Womanizer

Dexter Romweber Duo - Lonesome Train

The Two Man Gentlemen Band - Fancy Beer

Hugo - 99 Problems

Klaus Nomi - The Cold Song

Sumi Jo - Queen of the Night Aria

Squirrel Nut Zippers - That Fascinating Thing

Steam Powered Giraffe - Electricity is in My Soul

They Might Be Giant - Birdhouse in Your Soul

The Tiger Lillies - Learned Pig

Adam Ant - Puss n' Boots

Jonathan Coulton - Skullcrusher Mountain
Logo: David Göbel, bulletride.de
Produced by the Clockwork Cabaret. Hosted by Emmett & Mingan Davenport.
More Info: clockworkcabaret.com, and follow @clockwrkcabaret on Twitter or Facebook.
Play Now