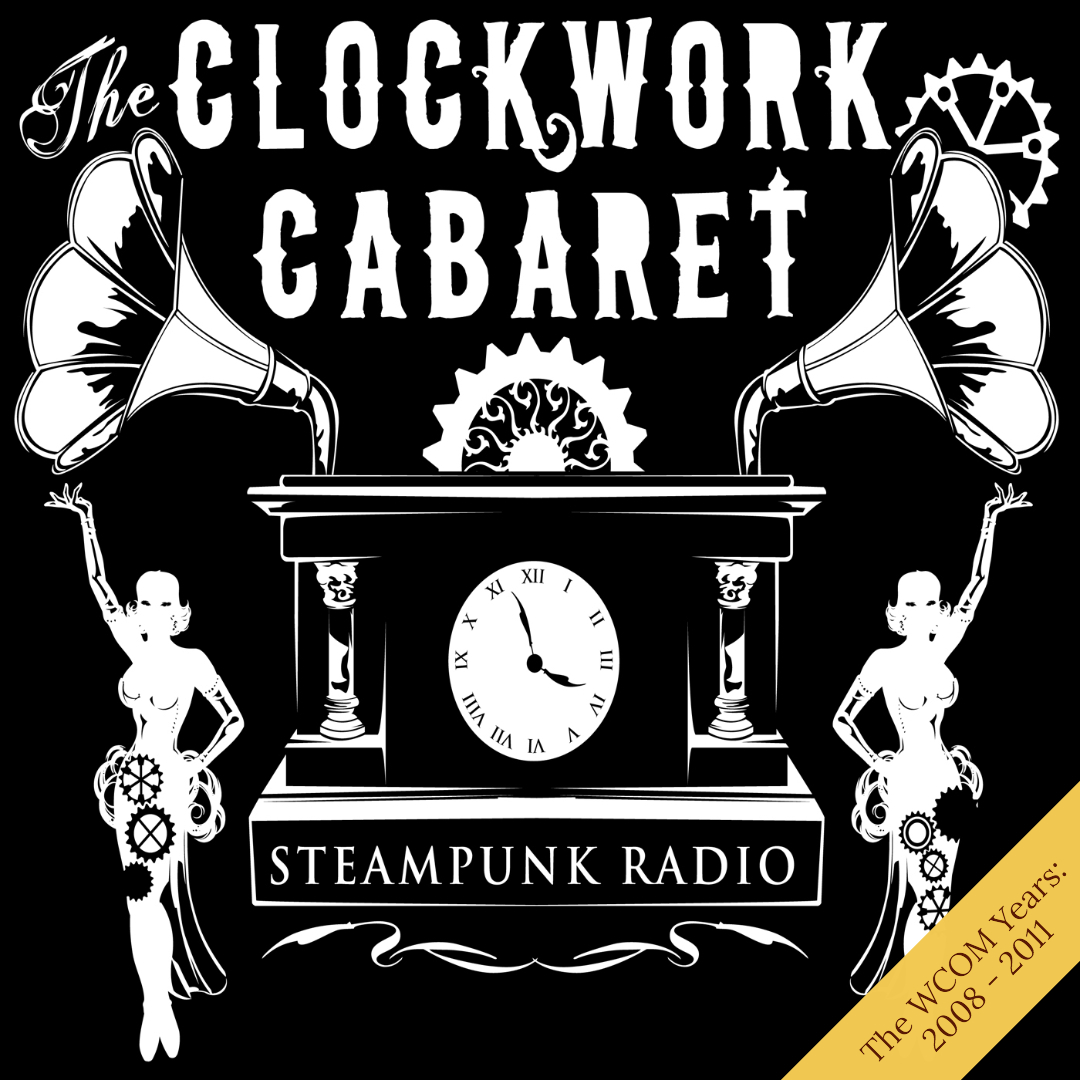 Soaring through the inky black night
Silent as a vulture in flight,
The dread ship Calpurnia hovers out of sight.
Wicked as a pumpkin's grin,
Deadlier than homemade gin,
The Davenport sisters are more fun than sin.
The Ducole Company sends this short missive,
On this night when in ghosts we all believe,
have a Spooktacular O' hallow's Eve!
Join Emmett and Mingan as they revel in the history, myth and music of Halloween.
10.25.10 playlist:
Danny Elfman - We Shall See (from 'Jimmy Callicut/Little Demons')

Kyle O'Door - The Clockwork Cabaret Theme (version #4)

Ralph Stanley - O Death

Man Man - Van Helsing Boombox

Baby Dee - The Only Bones That Show

The Bastard Fairies - Memento Mori

Royal Swedish Air Force Band - Funeral March of a Marionette

Bat Country - Knockin' on my Coffin

Screamin' Jay Hawkins - Whistlin' Past the Graveyard

Beat Circus - Coney Island Creepshow

Jonathan Coulton - Creepy Doll

Voltaire - The Vampire Club

Karen Elson - The Ghost Who Walks

The Damned - Grimly Fiendish

North American Halloween Prevention Initiative - Do They Know It's Halloween?

Hayseed Dixie - Monster Mash

The Slow Poisoner - The Creeping Ritual

Johnny Depp - My Friends (from 'Sweeney Todd')

Frank Sinatra - Witchcraft

Eartha Kitt - I'd Rather Be Burned As A Witch

Squirrel Nut Zippers - Hell

The Scarring Party - See Evil

The Greenskeepers - Lotion

The Dead Brothers - Dead Brothers Stomp

TV on the Radio - Wolf Like Me

The Birthday Party - Release the Bats

The Puppini Sisters - Lenore

Nouvelle Vague - Bela Lugosi's Dead
Logo: David Göbel, bulletride.de
Produced by the Clockwork Cabaret. Hosted by Emmett & Mingan Davenport.
More Info: clockworkcabaret.com, and follow @clockwrkcabaret on Twitter or Facebook.
Play Now