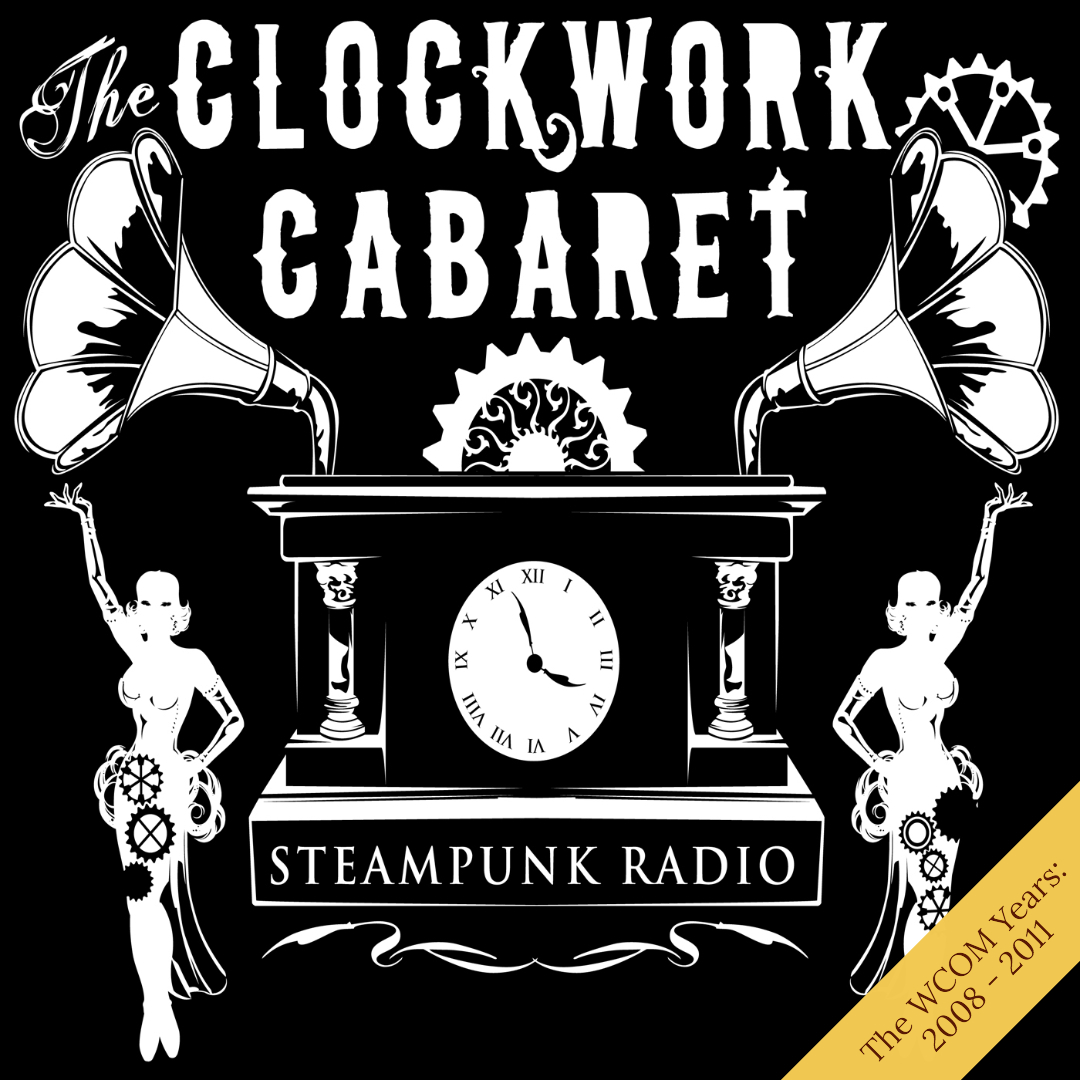 Emmett is feeling a little down due to the rain that is falling & Klaude is excited about her bee galoshes. Phineas P. Moneyload returns to the airship once again to share strange stories and the sponsors.
05.17.10 playlist:
Rasputina - AntiqueHighHeelRedDollShoes

Nick Cave and the Bad Seeds - The Weeping Song

Raconteurs - Broken Boy Soldier

Leonard Cohen - Take This Waltz

Seu Jorge - Starman

Cranes - Everywhere

Squirrel Nut Zippers - Trou Macacq

Neutral Milk Hotel - In the Aeroplane Over the Sea

The Decemberists - Eli, The Barrow Boy

Unextraordinary Gentlemen - Skeleton Goes to Town

The Cog is Dead - The Copper War

T-Bone Burnett - Zombieland

Mr B, The Gentleman Rhymer - Straight Out of Surrey

Real Tuesday Weld - Cloud Cuckooland

They Might Be Giants - Cowtown

Tiger Lillies - Kick a Baby

The Pogues - Wild Cats of Kilkenny

Ella Fitzgerald - T'aint What You Do

Tom Waits - Come On Up To the House

Fun Boy 3 and Bananarama - It Ain't What You Do

Holly Golightly and the Brokeoffs - Devil Do

Madness - Dust Devil

Man Man - Skin Tension

Scarring Party - Everything I Touched Caught Fire

Joe Strummer and the Mescaleros - Johnny Appleseed
Logo: David Göbel, bulletride.de
Produced by the Clockwork Cabaret. Hosted by Emmett & Klaude Davenport.
More Info: clockworkcabaret.com, and follow @clockwrkcabaret on Twitter or Facebook.
Play Now