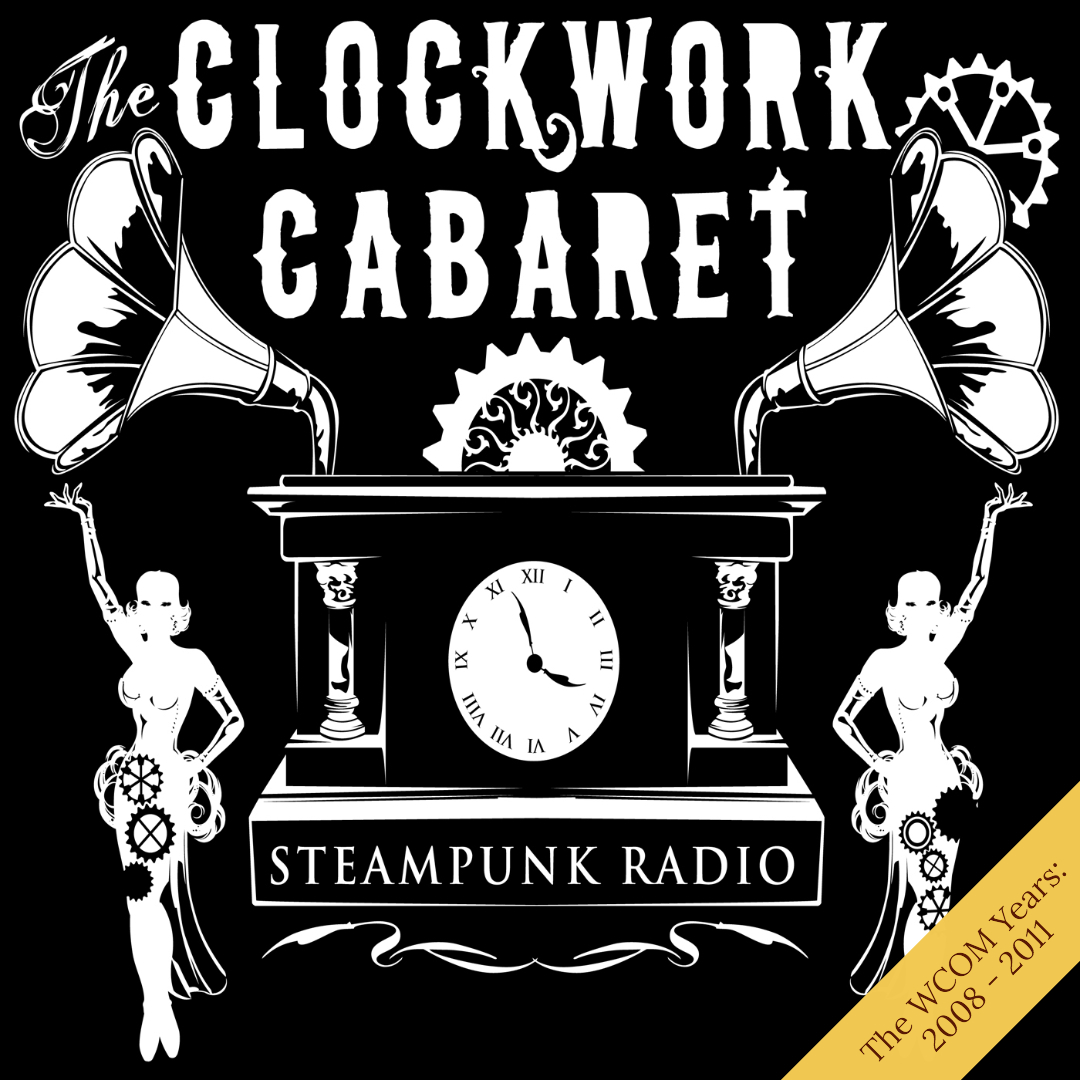 Emmett's weekly delivery of newspapers from around the globe goes awry, as the newsie will not stop dancing around the airship during the beginning of the show.
02.22.10 Playlist:
Real Tuesday Weld - Cloud Cuckooland

Hayseed Dixie - Strawberry Fields Forever

Madness - Liberty of Norton Folgate

Steampowered Giraffe - Clockwork Vaudeville

The Damned - Shadow of Love

Puppini Sisters - And She Sang

Avalanches - Frontier Psychiatrist

Dresden Dolls - Coin Operated Boy

Seu Jorge - Rebel Rebel

Reverend Glasseye - Mother Is A Carpagian

Kate Bush - The Red Shoes

Hannah Fury - The Last Piece of Cake

Octopodes - Enjoy the Silence

Mighty Tiny - Dance Nobody Knew

Rasputina - The Olde Headboard

Joe Strummer and the Mescaleros - Johnny Appleseed

Rickie Lee Jones - Bye Bye Blackbird

Tom Waits - I Don't Want to Grow Up

Scarlett Johanson - I Don't Want to Grow Up

Nick Cave and the Bad Seeds - The Weeping Song

Great Big Sea - Excursions Around the Bay

Kyle O'Dor - Cigarettes Can Kill You
Logo: David Göbel, bulletride.de
Produced by the Clockwork Cabaret. Hosted by Emmett & Klaude Davenport.
More Info: clockworkcabaret.com, and follow @clockwrkcabaret on Twitter or Facebook.
Play Now