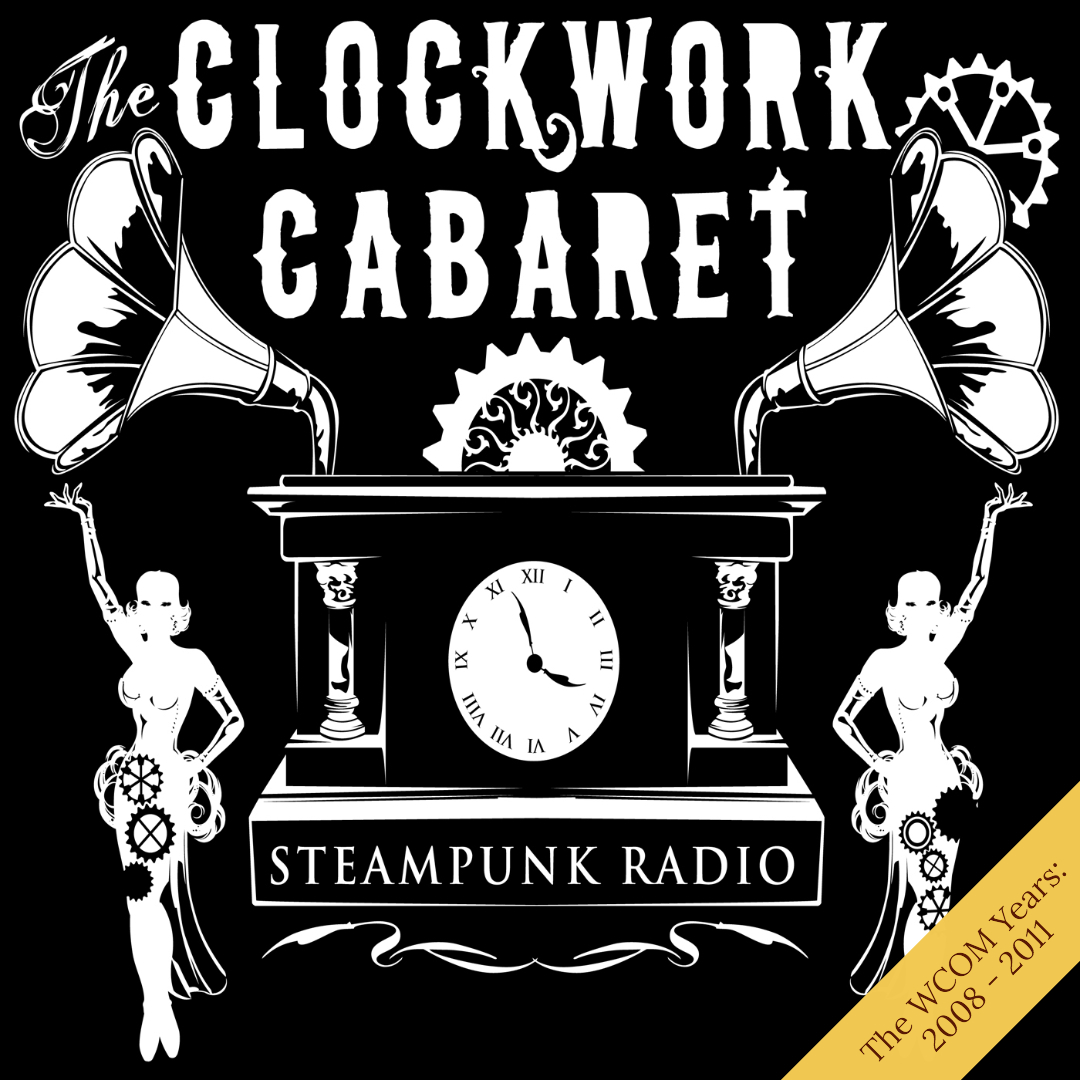 Some days it's good to be a Davenport, some days it's very very bad. This is one of the latter. Klaude lies mouldering in a lunatic asylum after CLANNG sets an intricate and devious trap, but attempts to see the bright side of life and stay positive even when the screams of her fellow inmates keep her awake in the night-times. Emmett has hired the best lawyer that money and a Behavior Correcting Phrenology Hammer can buy and managed to get Klaude sprung for 3 hours a week on a work release program in order to do the radio show and minor repairs around the Calpurnia. The general not-nice-ness of CLANNG continues as they've managed to disable the recording equipment on board the Calpurnia. Perhaps next week we will have better news and an audio archive, but until then please enjoy the playlist of last night's show.
08.31.09 Playlist:
Jimmy Durante - Smile

139th St Quartet - Lulu's Back in Town

Man Man - Ice Dog

2 Man Gentleman Band - Titanic Disaster

Rasputina - Choose Me For a Champion

Tom Waits - Tabletop Joe

Andrew Bird - Not a Robot, but a Ghost

Nick Cave and the Bad Seeds - Curse of Millhaven

Ute Lemper - The Part You Throw Away

Madness - Clerkenwell Polka

New Model Army - Whites of their Eyes

The Armadillo String Quartet - Youkali Tango

Thomas Dolby - One of our Submarines

The Divine Comedy - My Imaginary Friend

Alaska in Winter - The Homeless and the Hummingbird

Split Lip Rayfield - Hobo Love Song

Squirrel Nut Zippers - Good Enough for Grandad

Diana Krall - Just One of those Things

Lemming Malloy - Northern Crown

Gogol Bordello - Passport

Real Tuesday Weld - Decline and Fall of the Clerkenwell Kid

Neutral Milk Hotel - In the Aeroplane Over the Sea

Wovenhand - Quiet Nights of Quiet Stars

Cake - Perhaps Perhaps Perhaps

Richard Cheese - Creep

Elemental - Cup of Brown Joy
Logo: David Göbel, bulletride.de
Produced by the Clockwork Cabaret. Hosted by Emmett & Klaude Davenport.
More Info: clockworkcabaret.com, and follow @clockwrkcabaret on Twitter or Facebook.
Play Now