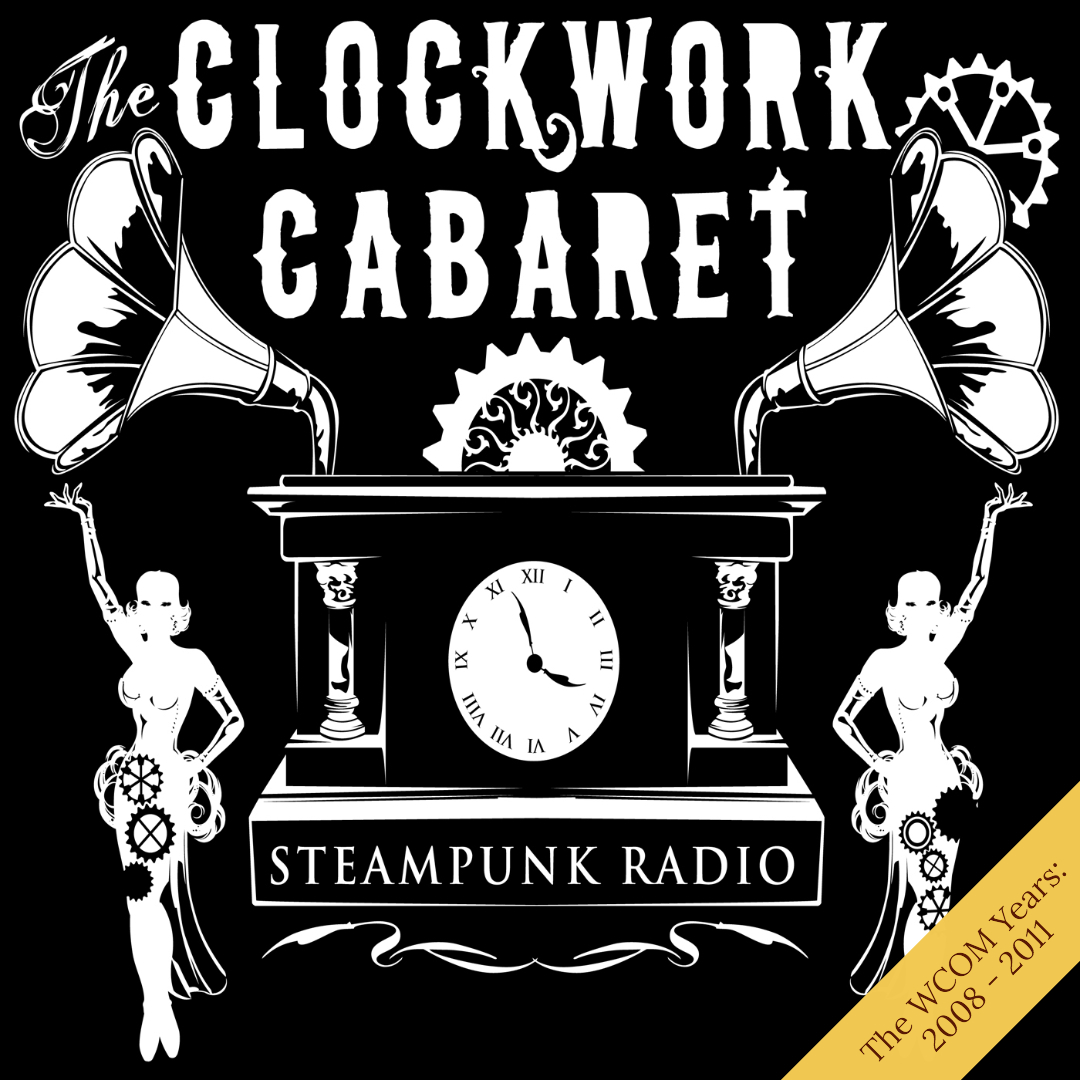 Deep in the bowels of the Calpurnia lurks the sinister and somewhat tiny Edward Carapace, who likes to pop out and scare the sisters & Phineas at the most inopportune times.
07.27.09 playlist:
Slow Poisoner - Run Rooster Run

Gogol Bordello - Start Wearing Purple

Professor Elemental - Cup of Brown Joy

Beat Circus - Delirium Tremens

Julie London - Cry Me A River

Tuna Helpers - Circus Song

Luminescent Orchestrii - Tea

Riders in the Sky - Tumbling Tumbleweeds

Abney Park - Wrong Side (Vernian Process Mix)

Split Lip Rayfield - Factory

Raconteurs - Broken Boy Soldier

Lemming Malloy - Northern Crown

Rasputina - State Fair

Over the Rhine - Don't Wait for Tom

Tom Waits - Chocolate Jesus

The Decemberists - The Tain

Katzenjammer Kabarett - Wondered Colonel Killed Couple

Flogging Molly - Factory Girls

Dexter Romweber w/ Exene Cervenka - Lonesome Train
Logo: David Göbel, bulletride.de
Produced by the Clockwork Cabaret. Hosted by Emmett & Klaude Davenport.
More Info: clockworkcabaret.com, and follow @clockwrkcabaret on Twitter or Facebook.
Play Now