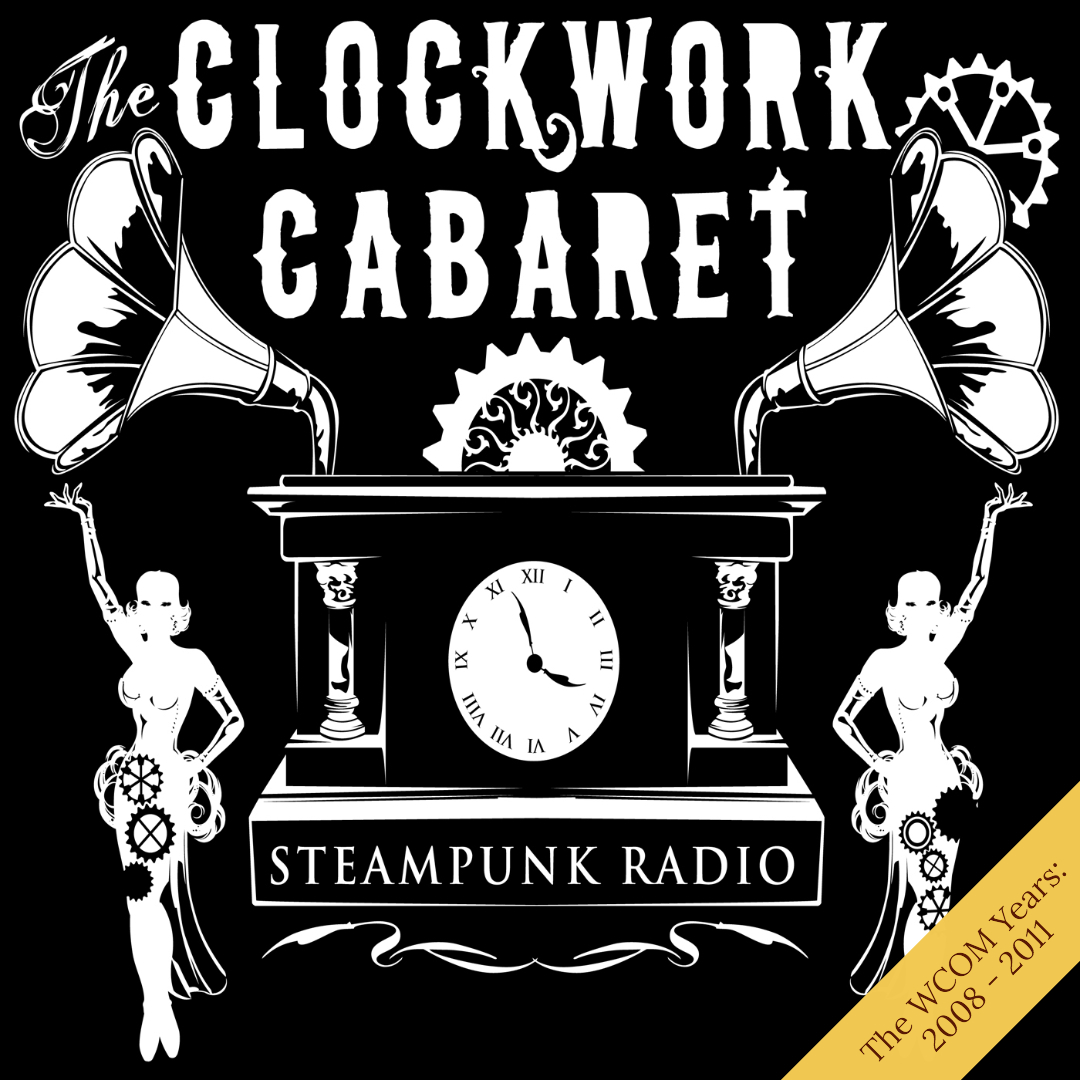 The sisters play the Glad Game and share their lists of the simple things that make them happy. A brief recap of the June Clockwork Ball and a list of helpful things not to say to steampunk DJs are included in this week's program.
06.28.09 Playlist:
Tom Waits - Everything Goes to Hell

Asylum Street Spankers - Be Like You

Hazmat Modine with Huun Huur Tu - It Calls Me

Goody and his Good Timers - Digga Digga Doo

Nick Cave and the Bad Seeds - Nocturama

John Barrowman and Kevin Kline - Night and Day

Lemming Malloy - The Bunker Song

Ditty Bops - Wishful Thinking

Luminsecent Orchestrii - Kombucha Monster

Ukulele Mike - My Blue Heaven

Rufus Waiwright - Beauty Mark

Mavis Rivers - Five O'Clock Whistle

Slow Poisoner - Run Rooster Run

Max Raabe mit Palast Orchestre - Uptown Girl

Malcolm Mclaren and the Bootzilla Orchestra - I Like You In Velvet

Kate Bush - Babooshka

Amelie Soundtrack - Guilty

Betty Hutton - Doctor, Lawyer, Indian Chief

Danbert Nobacon - Information Storm

Hayseed Dixie - Strawberry Fields Forever
Logo: David Göbel, bulletride.de
Produced by the Clockwork Cabaret. Hosted by Emmett & Klaude Davenport.
More Info: clockworkcabaret.com, and follow @clockwrkcabaret on Twitter or Facebook.
Play Now