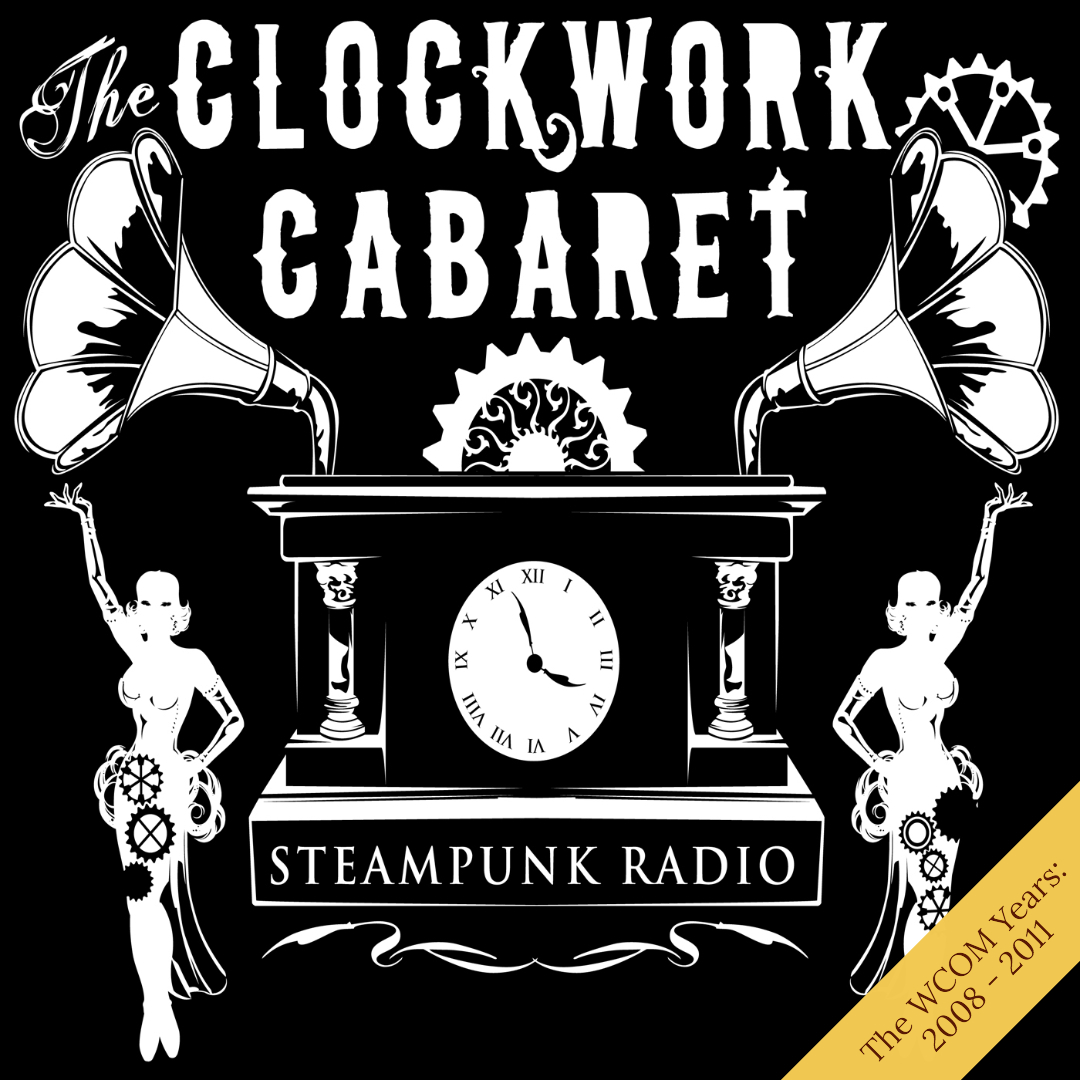 Klaude has been locked in the lab for what she thinks is months. Emmett has to break the news that only a week has gone by.
11.25.08 Playlist:
Brave Combo - Thanksgiving Day

Ella Fitzgerald and Louis Armstrong - They All Laughed

Rasputina - AntiqueHighHeelRedDollShoes

Helena Bonham Carter - By the Sea (from 'Sweeney Todd')

DeVotchKa - Basso Profundo

2 Man Gentleman Band - Stonewall Jackson's Arm

Jay Munly - Dar He Drone

The Gothic Archies - When You Play The Violin

Beat Circus - Slavotchka

Unextraordinary Gentlemen - Frozen Mood

Mr B, the Gentleman Rhymer - Piece of My Mind

Voltaire - Accordion Player

Klaus Nomi - The Cold Song

Katzenjammer Cabaret - A Real Gentleman or The Mad Lover

The Damned - Alone Again Or

Gilbert and Sullivan - I Am The Very Model

Nouvelle Vague - Just Can't Get Enough

The Clash - English Civil War

Why Are We Building Such a Big Ship? - Gone is Gone

Jo Gabriel - There's a Crack in the Wall

Travis - Hit Me Baby One More Time

Bette Midler and James Caan - Baby, It's Cold Outside

Vernian Process - Maple Leaf Rag

James Gang - My Strut is Incredible

Flogging Molly - Sentimental Johnny

Eartha Kitt - Mack the Knife
Logo: David Göbel, bulletride.de
Produced by the Clockwork Cabaret. Hosted by Emmett & Klaude Davenport.
More Info: clockworkcabaret.com, and follow @clockwrkcabaret on Twitter or Facebook.
Play Now