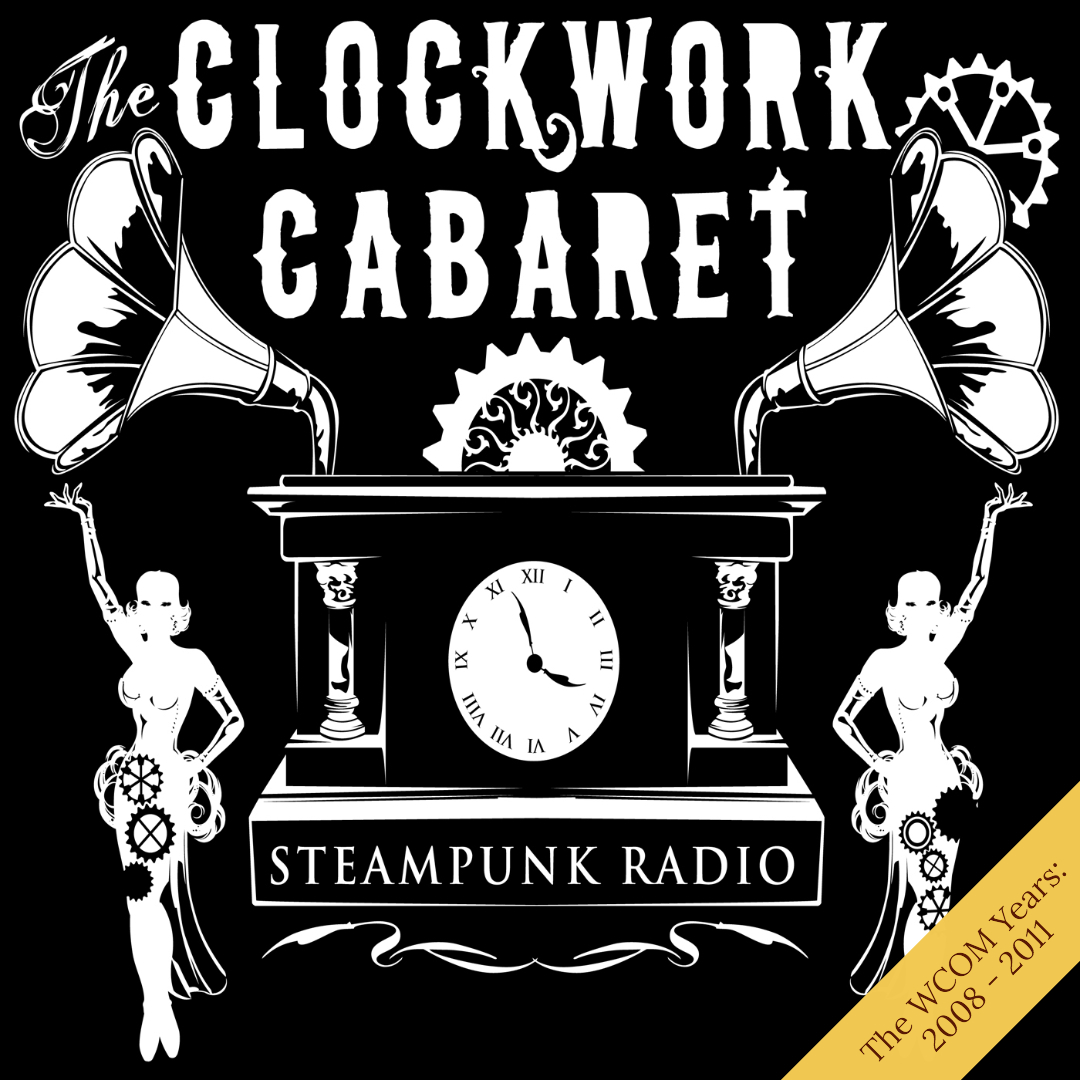 We, here, at the Clockwork Cabaret would like to salute the creator of Frankenstein, Mary Shelley.
08.26.08 Playlist:
Le Vent du Nord - Vive l'amour

Lemming Malloy - Don't Act Like Prey

The Raconteurs - Blue Veins

Crouch End Festival Chorus & Prague Philharmonic Orchestra - Transylvanian Lullaby

Johnny Cash - Tear Stained Letter

Roger Bart & Male Ensemble - The Brain

The Slow Poisoner - Fatal Flower Garden

Troy - Mary Shelley's Eyes

Jay Munly - Dar He Drone

The Scarring Party - Monsters

Grinderman - (I Don't Need You To) Set Me Free

Jack Savoretti - Dr. Frankenstein

Man Man - Skin Tension

Ferraby Lionheart - Youngest Frankenstein

Vernian Process - Behold the Machine

Blue Kite - (Some of) Mary Shelley's Blues

Oingo Boingo - Weird Science

Rocky Horror Picture Show - Over at the Frankenstein Place

? - Monster Mash

Aimee Mann - Frankenstein

Taco - Puttin' On the Ritz
Logo: David Göbel, bulletride.de
Produced by the Clockwork Cabaret. Hosted by Emmett & Klaude Davenport.
More Info: clockworkcabaret.com, and follow @clockwrkcabaret on Twitter or Facebook.
Play Now