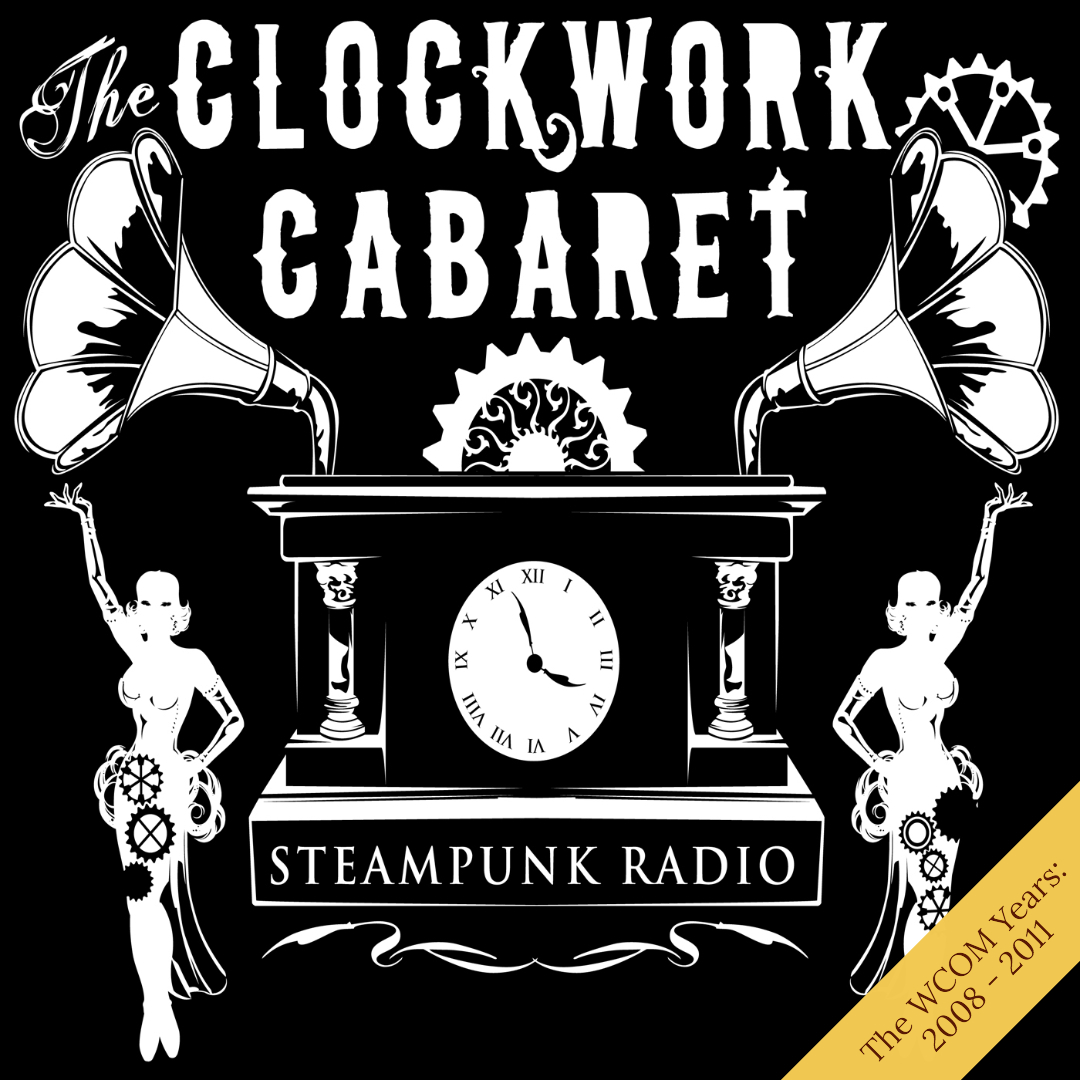 Emmett snuck on to the air early to help out 'The Present Day Composer'. Poor Klaude is feeling cranky and needs cheering up.
07.29.08 Playlist:
Two Ton Boa – Cash Machine

Screaming Banshee Aircrew – Hello Mr. Hyde

Jo Gabriel – Fable Honey

Beirut – Elephant Gun

Vernian Process – Unhallowed Metropolis

Passions – I'm in Love with a German Film Star

Andrew Bird's Bowl of Fire – Nuthind

Van Waltz

Cake – End of the Movie

Man Man – Van Helsing Boombox

Neutral Milk Hotel – Two-Headed Boy

Hackensaw Boys – Sweet Petunia

Brave Combo – Money Can't Buy You Anything

DeVotchka – Lunnaya Pogonka

Hannah Fury – The Last Piece of Cake

John Hammond jr – So Many Roads, So Many Trains

In the Nursery – Landlost

Rasputina – Thimble Island

Nina Hagen – Let's Call the Whole Thing Off

New Model Army – Marry the Sea

The Hellblinki Sextet – The End

The Rosewood Thieves – Murder Ballad in G Minor

The Decemberists – July, July

The Inkspots – I Don't Want to Set the World on Fire

Mavis Rivers – Five O'Clock Whistle

The Damned – Under the Floor Again

Andrew Sisters – Well Alright (Tonight's the Night)
Logo: David Göbel, bulletride.de
Produced by the Clockwork Cabaret. Hosted by Emmett & Klaude Davenport.
More Info: clockworkcabaret.com, and follow @clockwrkcabaret on Twitter or Facebook.
Play Now