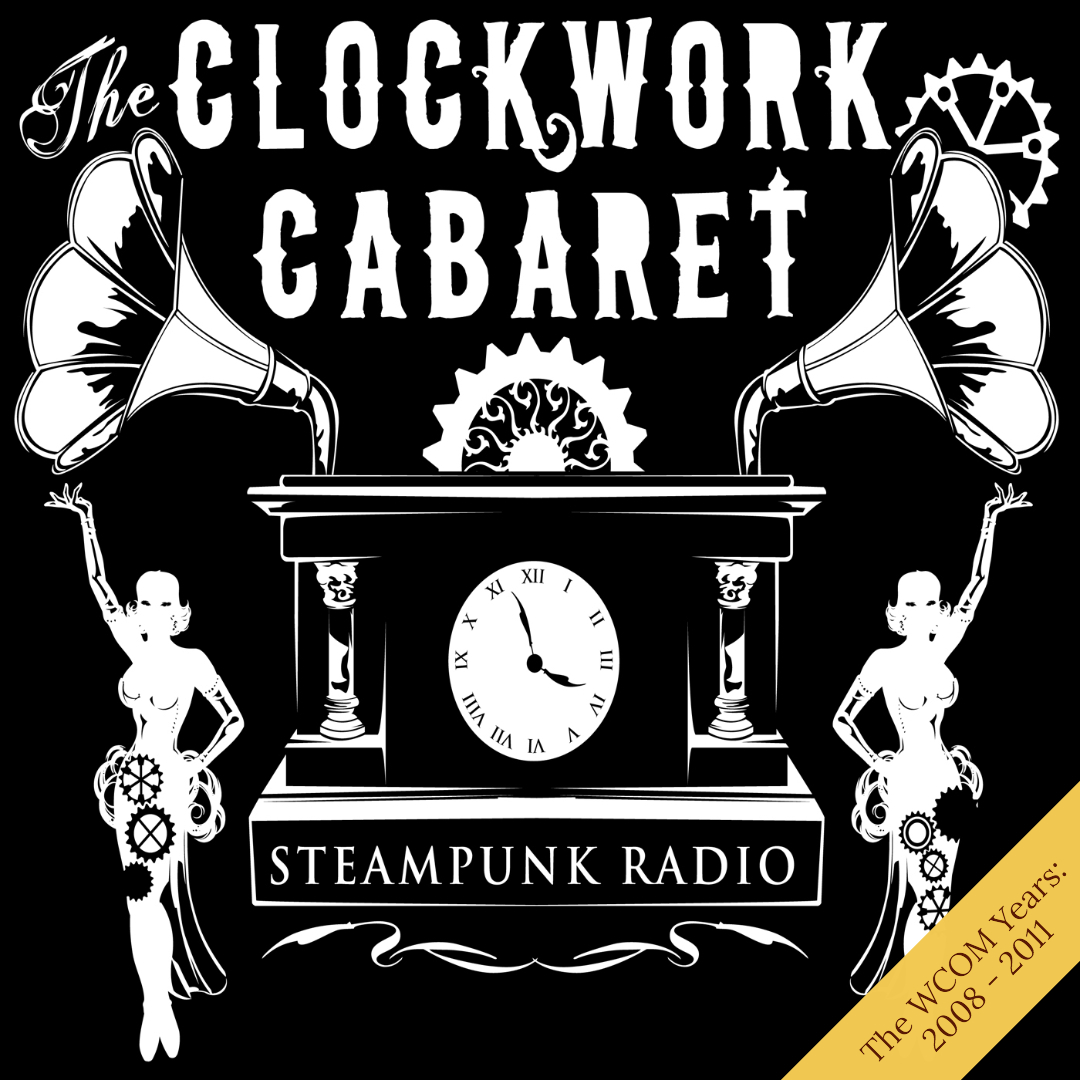 The sisters are brought low by a bad case of the sniffles, and with many a box of tissue they continue on with the show. What a pair of troupers!
05.27.08 Playlist:
Adam Ant - Prince Charming

Jill Tracy & the Malcontent Orchestra - The Somnabulist Waltz

Nick Cave & the Bad Seeds - Love Letter

Bette Midler - Miss Otis Regrets

Elton John - I'm your Man

Gogol Bordello - Start Wearing Purple

Jo Gabriel - God Grant She Lye Still

Nouvelle Vague - Bela Lugosi's Dead (Vernian Process'd)

Rufus Wainwright - Damned Ladies

Ewan McGregor - My Song

J. Englishman - Flowers For Ophelia

Thomas Dolby - The Flat Earth

Jay Munly - Weegee the Uninvited Blues

The Cassettes - Girl with X-Ray Eyes

The Hellblinki Sextet - Love She Said

The Decemberists - Red Right Ankles

Rickie Lee Jones - Danny's All-Star Joint

DeVotchKa - El Zopilote Mojado

Doc Watson - John Henry

Clara Rockmore - Saint Saens' The Swan

Darius Greene - A World of Hot Air

Man Man - Push the Eagle's Stomach

Asylum Street Spankers - Paul Revere

Unextraordinary Gentlemen - Ants Under Glass

Muddy Waters - (I'm Your) Hoochie Coochie Man

2 Man Gentleman Band - Mouth to Mouth
Logo: David Göbel, bulletride.de
Produced by the Clockwork Cabaret. Hosted by Emmett & Klaude Davenport.
More Info: clockworkcabaret.com, and follow @clockwrkcabaret on Twitter or Facebook.
Play Now