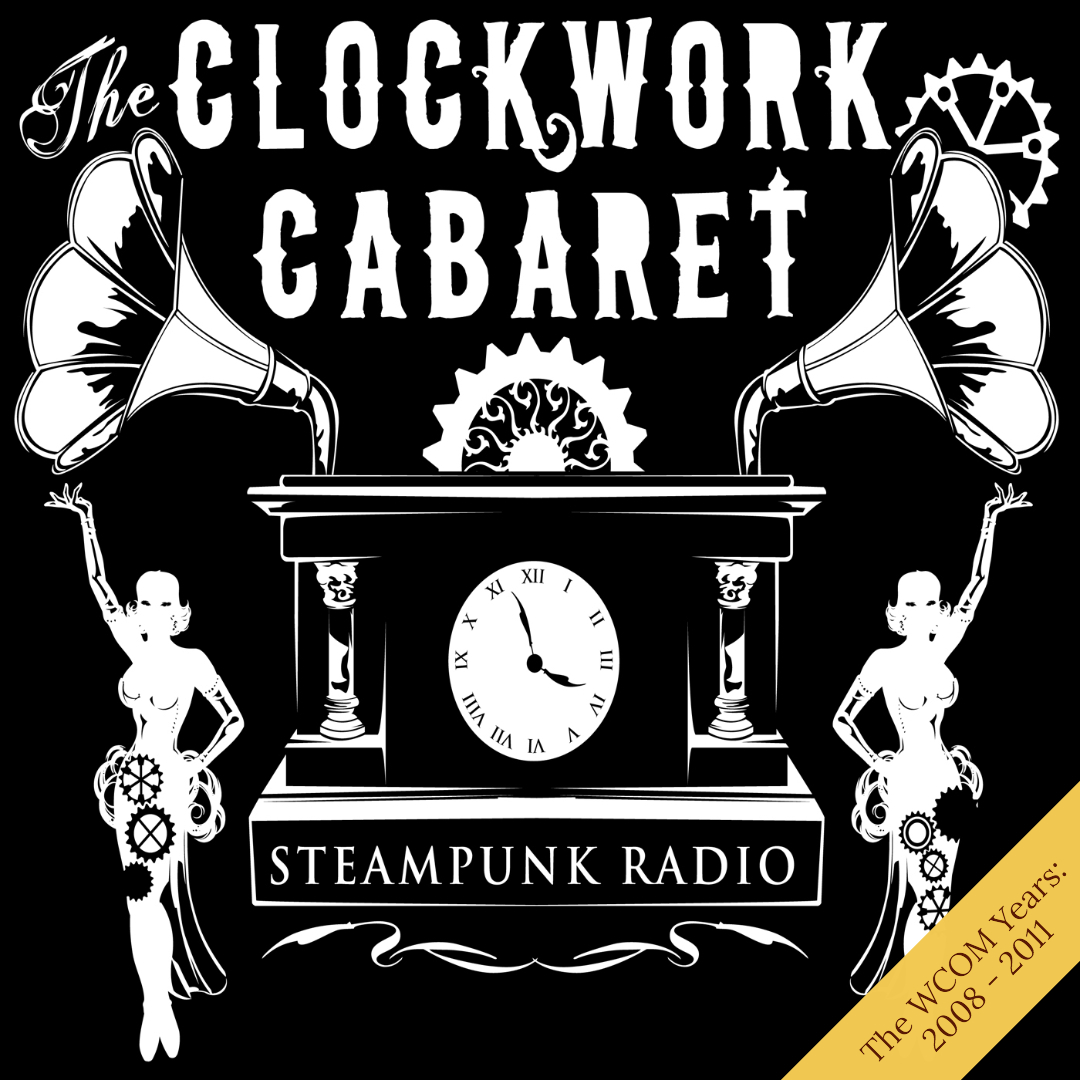 Ladies & Gentlemen, allow your clockwork assistants to wind down, remove the grimy goggles from your face and that soot and oil covered leather glove from your hand. Oh! You've a mechanical appendage underneath! Well, isn't that clever! Ladies and Gents, present that hand to be heartily shaken by the Davenport sisters. They're here to amuse and beguile with their first proper radio broadcast from aboard the Airship Calpurnia. These adorable steampunk adventurers face their first annoyance with the mortal enemies, CLANNG, when poor Emmett's microphone is suddenly and horribly silenced! Listen as the Davenport sisters tell you the tale of woe of how they became orphans of the sky, and allow them to introduce themselves, their work and their lives to you, dear listener. Until next week, full steam ahead!
01.29.08 Playlist:
Cocteau Twins - Athol Brose

Dave Vanian - Tenterhooks

Future Bible Heroes - O! What A Dream It Was

Ego Likeness - Funny Olde World (For Crowley)

Edith Piaf - La Vie En Rose

Nouvelle Vague - Human Fly

Leonard Cohen - Take This Waltz

Unwoman - Compliance

Katzenjammer Kabarett - Gemini Girly Song

Amish Rake Fight - Artist with a Thompson

Drink Me - Singing Clam

Bonnie Raitt - Walk Out the Front Door

Rickie Lee Jones - Easy Money

Thomas Dolby - She Blinded Me With Science

The Decemberists - The Infanta

The Brickbats - She's So Victorian

Grinderman - Honeybee (Let's Fly to Mars)

Cake - Sad Songs & Waltzes

Captain Beefheart - Smithsonian Institute Blues

DeVotchKa - Curse Your Little Heart

Saint Saens - The Swan, as performed by Clara Rockmore

Einsturzende Neubauten - Yu Gung (Futter Mein Ego)

Man Man - Engrish Bwudd

Rasputina - Transylvanian Concubine

Cinema Strange - Time

Jill Tracy - Evil Night Together
Logo: David Göbel, bulletride.de
Produced by the Clockwork Cabaret. Hosted by Emmett & Klaude Davenport.
More Info: clockworkcabaret.com, and follow @clockwrkcabaret on Twitter or Facebook.
Play Now